The
new 2013 Toyota Yaris
is a
small car
that stands out for being very
efficient, stylish, and relatively inexpensive
. You can buy it at the closest Toyota dealership for
under $15,000 dollars
. This economical and fun hatchback has a bold and extrovert style and was manufactured by the Japanese brand with young people in mind.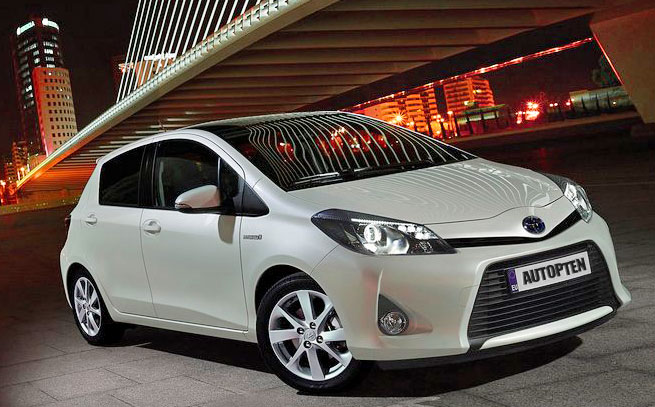 The progressive evolution that has starred its models, and not too high prices, are the factors that have helped

Toyota
to consolidate itself as the manufacturer able to sell more vehicles than any other in a whole year.

Cheapest New SUVs for 2013 in USA - Top 5

The Yaris 2013, currently one of the Toyota flagship models, has gone from being a basic and simple vehicle to a
great city quality car
and competing with the best of its category. This vehicle is part of the segment B or better known in the USA as the category of subcompact cars, to which also belongs models like the
Chevrolet Aveo
,
Honda Fit
,
MINI Cooper
,
Nissan Versa
, Scion xD, Scion xB and the
smart fortwo
among others.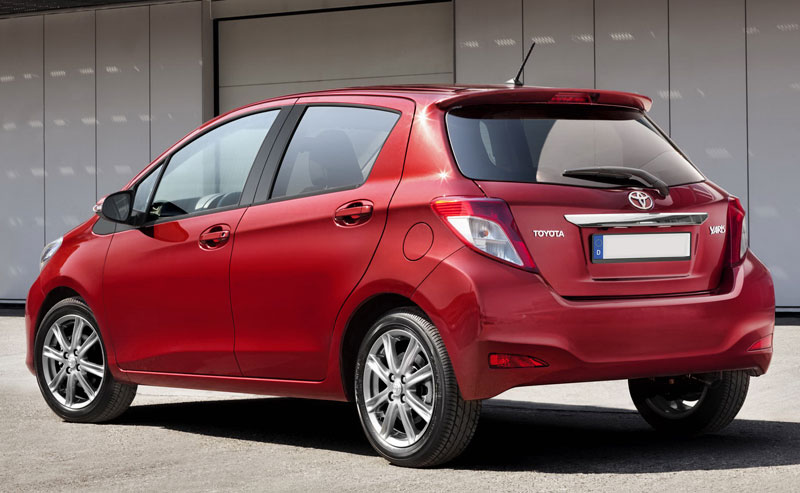 Toyota has redesigned the Yaris which now has a totally different style that goes more in line with a type of life more active and vanguardist. Its clear lines and modern design give it a touch of audacity that the public loves.

Cheap & Economy New Car For Under $14000: Kia Rio 2013

The engine that came with this car is a 1.5-liter DOHC 16-valve 4-cylinder with Variable Valve Timing with intelligence (VVT-i), 106 hp at 6000 rpm, 103 lb.-ft. @ 4200 rpm and with a 5-speed manual transmission or an automatic 4-speeds. Its drivetrain is front-wheel-drive.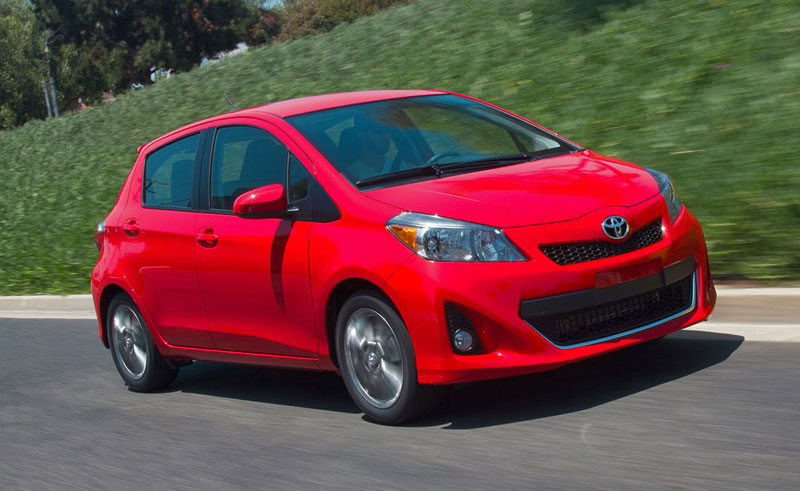 The Yaris can accommodate inside up to five passengers, in other words, we are talking about a
small or city car
, but which is
quite comfortable
. The interior is pleasant and includes standard equipment central locking, AM-FM radio with CD and MP3 player, airbags for the driver and front passenger, and seat belts with pre-tensioners (front) and two of three points (rear).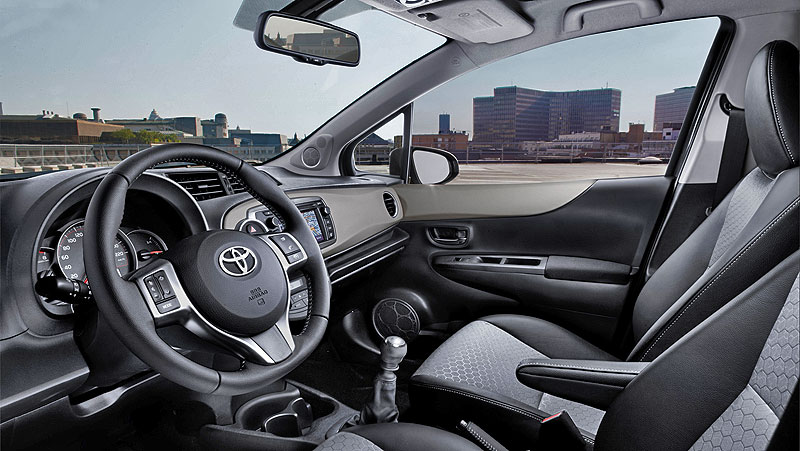 Above: interior, cabin, front and steering wheel / Below: Rear seats interior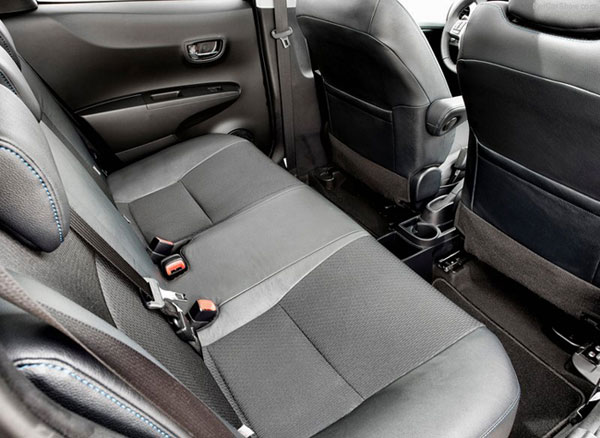 You can find the Yaris in 5 different series and models:
The 3-door L, 3-door LE, 5-door L, 5-door LE, and the 5-door SE which is the best equipped. The L-Series vehicles include power locks, air conditioning, four-way adjustable front seats, an onboard computer, and an audio system with CD player, USB audio interface, and satellite radio. The models of the LE series come equipped with power windows, remote keyless entry, a driver seat with six-way adjustable, a 60/40-split-folding rear seat, Bluetooth, and an upgraded sound system. The SE models have sport suspension, 16" alloy wheels in four-wheels, disc brakes, a unique grille, fog lamps, a leather-wrapped steering wheel, and upgraded cloth upholstery.

Mazda Mazda5: Cheapest New 2013 Minivan For Under $20,000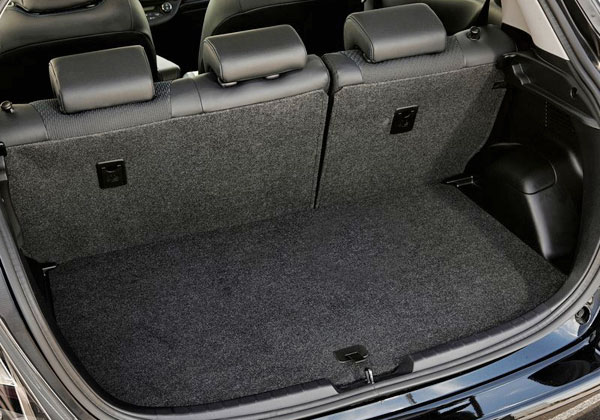 Trunk space / Rear folding seats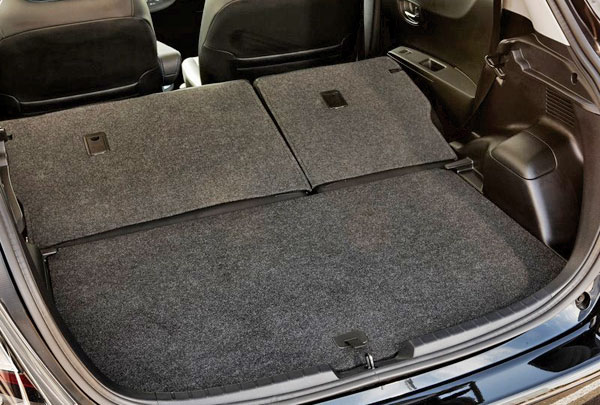 Outside, as previously said, the Yaris Hatchback design looks youthful, dynamic, and cheerful. As outdoor equipment comes with power mirrors, halogen headlights, and tinted windows. It also brings alloy wheels and tires 175/65R 14". The front brakes are disc.

This vehicle is designed to give to its driver a
quick performance
and commensurate with the demands of a new generation that lives faster. To move around the city and enjoy driving on secondary roads this is a fully recommended vehicle. While this Toyota model is not a vehicle that emphasizes long trips, you can go many miles with it without problems and with
good fuel consumption
ratings which are among its good qualities.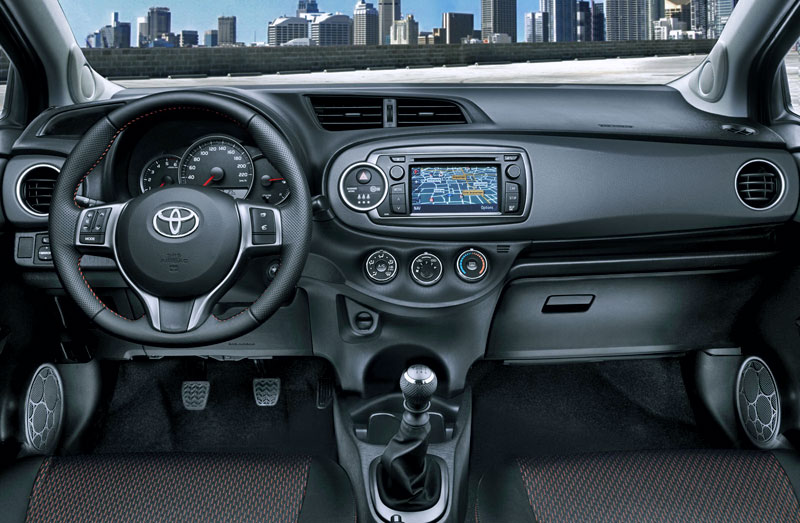 Among other things, the first generation of the Toyota Yaris was sold from 2007 through 2011. It came to the market as a two-door hatchback, a four-door hatchback, or a four-door sedan. In 2013 Toyota made a serious effort to ensure that these hatchbacks have a remarkable difference from the previous version of the sedan. As such, it has a different instrument panel that is nearly 8 inches longer and also has a longer wheelbase. This means more space for rear passengers. Toyota currently offers the subcompact Yaris as a hatchback with two or four doors.
There is no sedan version
.

Jeep Patriot 2012, the cheapest SUV for sale in USA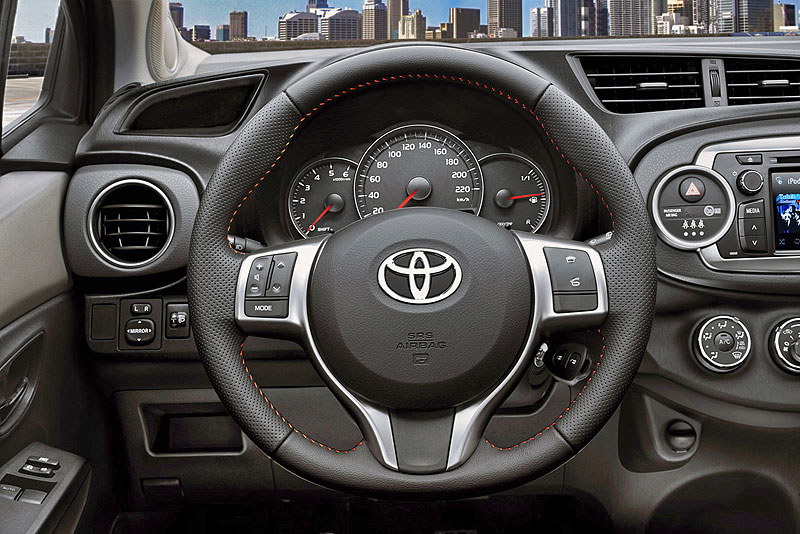 About Toyota
The headquarters of Toyota Motors Co. is located in Toyota, Aichi, and Bunkyo, Tokyo (Japan) with factories and offices around the world. The company was founded in 1933 by Kiichiro Toyoda and manufactures vehicles sold in the USA under the brands Toyota, Lexus, and Scion. Toyota also owns major investments in Daihatsu and Hino, and 8.7% of Fuji Heavy Industries, which manufactures Subaru vehicles. The Fortune Global 500 is the sixth-largest company in the world displacing Chevron Company in all lists in terms of income and growth.

If you are interested in the new Yaris 2013 we recommend you first download and read first its official brochure in PDF format created by Toyota with the complete list of features and specifications about it.