This year is soon to end and many people are already thinking about their new goals and acquisitions for 2013. If you are one of them and on your wish list there is a new car, most probably a new 2013 SUV, but you think your budget isn't going to be enough to buy it, let me invite you to check first the list below in which I'm going to tell you which are the cheapest new SUVs of 2013 that you can find at this time in the USA, you will be amazed of seeing that these type of vehicles have become more affordable than some years ago when they were exclusive of executives and people with above-average household incomes. If you would like to know which were the
cheapest SUVs of 2012
to compare or have an idea of how much prices have changed from one year to another, please follow the link.
2013 Jeep Patriot, the cheapest SUV in the USA - Starting at $15,995
The Patriot SUV is one of the best-selling Jeep vehicles of this year thanks to its affordable price and the capabilities it has if you are a fan of Jeep and you are looking to buy a new SUV with "zero miles" for the coming year, you already can acquire the 2013 model in any dealership nationwide. The 2013 Jeep Patriot boasts a 2.4L engine of 172 horsepower, 165 lb-ft torque, and 5-speed manual transmission or automatic with AutoStick CVT.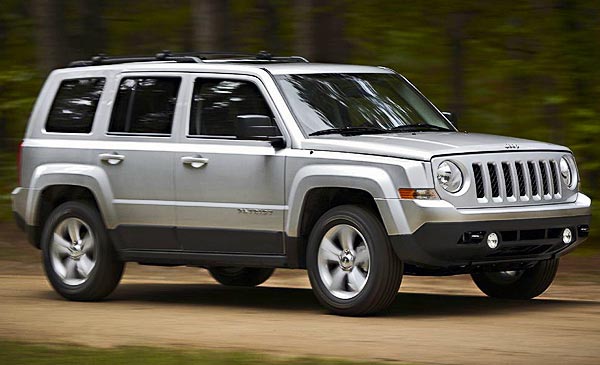 One of its pros is that the cheapest version comes well equipped, as it has 16" aluminum wheels, air conditioning, front airbags, AM/FM/CD/MP3 stereo with auxiliary input, and 4-wheel disc brakes with ABS. So as you can see, this SUV has been far away from being austere since its first version. The new 2013 Jeep Patriot is available in three different versions: Sport, Latitude, and Limited.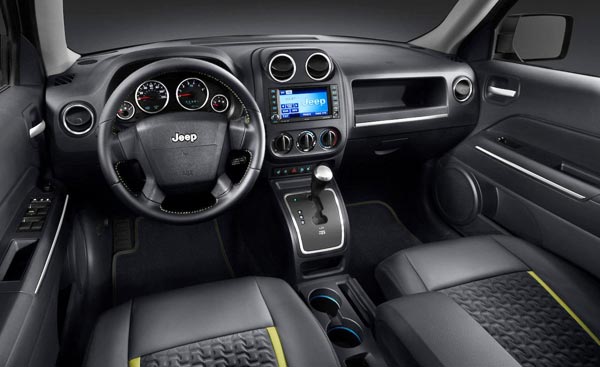 With respect to the manufacturing technology of the Patriot includes the Uconnect 430N system available with Garmin navigation and Uconnect voice command available with Bluetooth. The SiriusXM Travel Link, also included, offers current gasoline prices, a weather radar map, and different programs to watch movies, and sports and get traffic information. It has a fuel economy of 22 MPG in the city and up 30 MPG on the highway, achieving up to 408 miles with a full gasoline tank.

Jeep Patriot 2013 website
2013 KIA Sportage, sporty and luxury SUV - Starting at $19,000
The 2013 Kia Sportage is an example of a superlative quality product with refined style, efficiency, and absolute safety, which returns with additional improvements both outside and inside, as well as a wider variety of luxury options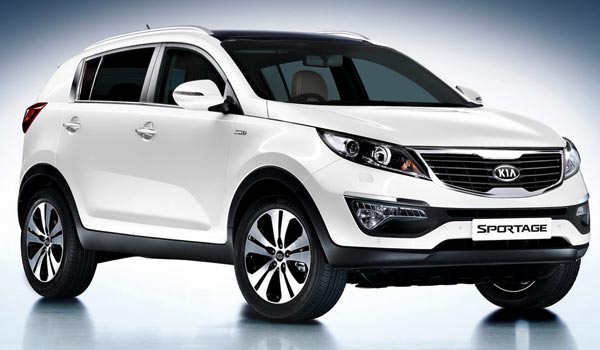 The new Sportage is a very tempting alternative at the moment of making a decision if you are planning to buy a new SUV this coming 2013, and if it catches your eye the cheapest option on the market of course. Equipped with two types of engines, it clearly expresses their choices for the user according to taste or necessity.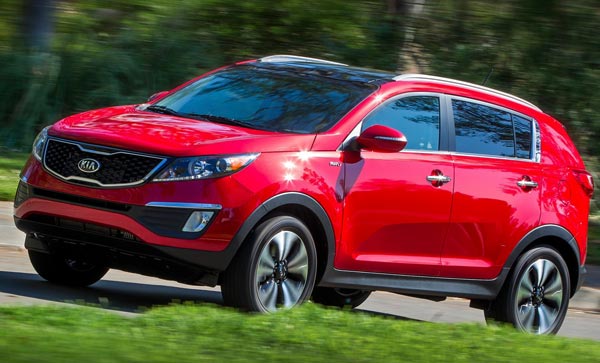 The first models (LX and EX) are powered by a four-cylinder 2.4L engine with dual overhead cam (DOHC), which, with manual or automatic transmission 6 speed, produces 176-HP and 168 lb.-ft. of torque. Its consumption is really low, achieving up to 21 mpg in the city and 29 on highways on its manual version and 22 mpg city and 32 mpg on highways with the automatic transmission.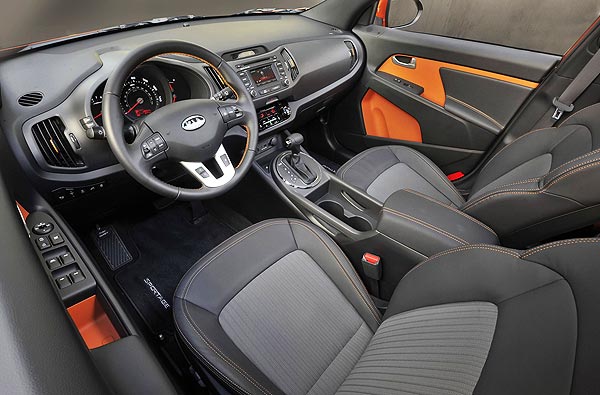 The other model (SX), was equipped with a similar 4-cylinder in-line engine (with four valves per cylinder) and 2 liters of displacement (2.0L), but turbocharged, developing 260 horsepower and 269 lb.-ft. of torque, on its FWD traction. Consumption in this model is quite similar to the other: 21 MPG in heavy traffic and 28 MPG on open roads. In both cases, this is one of the best SUVs in terms of efficiency and economy.

Kia Sportage 2013 website
2013 Hyundai Tucson - Starting at $19,245
Unmistakable at first sight. The Tucson proves that it doesn't need 8 cylinders to have great power and become one of the 10 SUVs with the best resale value according to the KBB. For the coming year, this Hyundai model will have an increase in price. The base version, which has a five-speed manual transmission, is tagged at $19,245.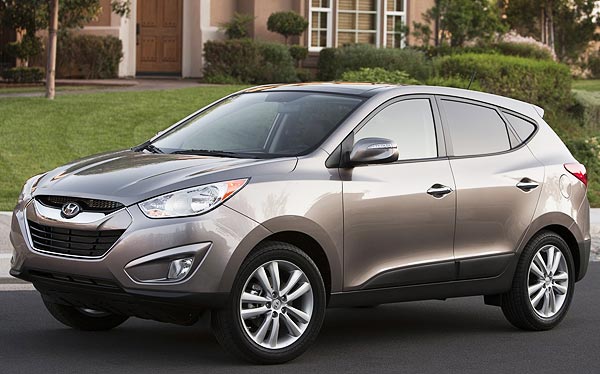 The models "GLS" and "Limited" will also have a little increase in price. This increase in prices of the Tucson 2013 is part of the trend that Hyundai has also been having on the rest of its models. Even so, this SUV is still one of the cheapest ones in the market, as it will cost less than their competitors, the Mazda CX-5, the Ford Escape, and the Honda CR-V. Among the features that it will include as standard equipment for version, "GLS" are fog lights, headlights with automatic control, and front seats with a heating system. Moreover, the "Limited" version will have new options such as a smart key and power button.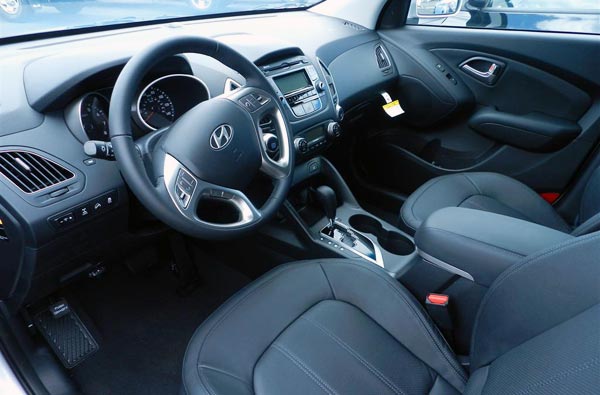 According to Edmunds.com, the Hyundai Tucson 2013 is not as roomy as its competitors, but it surpasses them in terms of exterior design, features, handling, value, fuel economy, styling, and of course, price. TheCarConnection says that the steering lacks life, is slow, and has poor acceleration and also doesn't give too much credit to the quality of the leather seats, on the other side, they highlight its good fuel economy. Cars.com doesn't give many points to the cargo room which they think is small but they highlight its interior which was remarkably improved and refined.

Kia Sportage 2013 website
2013 Dodge Journey, versatility at a low price - Starting at $19,495
The new 2013 Dodge Journey comes with new features, more value, and a starting price below $20,000, making it one of the cheapest midsize SUVs in the USA. The Road & Travel Magazine gave it recognition as the most versatile SUV in America and one of the best choices in this competitive segment. It also was ranked by the magazine as one of its 10 best vehicles in its SUVs Buyers Guide 2012.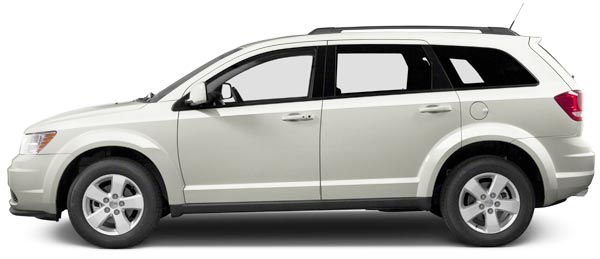 The Dodge Journey is outstanding for its ability to carry seven passengers without being noticed the weight while riding, besides its storage capacity, including its flat-folding passenger seat with a compartment to store items, as well as the storage compartments under the second-row seat, its interior design and unique rear seats for children on its class, and the overall driving experience.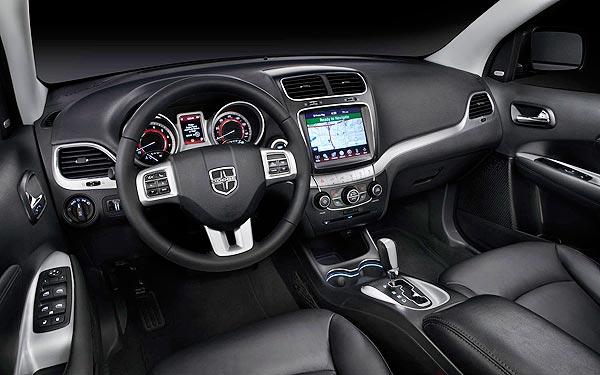 In summary, the Dodge Journey offers a premium interior with soft-touch materials. The Pentastar 3.6L V-6 engine delivers 283 horsepower, the best in its class, and the Journey continues to offer the latest and best connectivity and customization with the 8.4 Media Center of Chrysler Group, with the touch screen of 8.4", starter button Keyless Enter-N-Go, heated steering wheel, the best in its class, storage space, folding seats in the second and third row, folding front passenger seat, compartments to storage objects under second-row seats.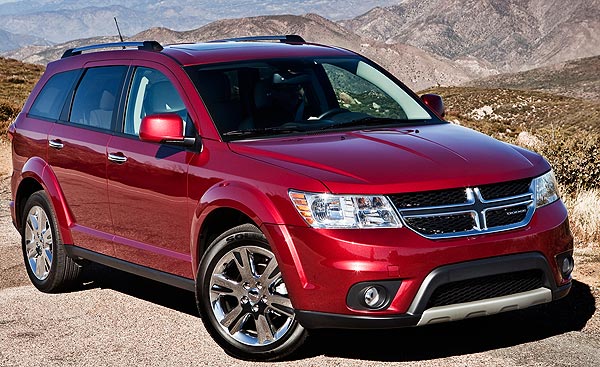 The 2013 Dodge Journey is available on SE, SXT+, and RT with wheels of 17 "and 19" for the RT. The RT version has a new perforated leather interior, heated front seats, and a heated steering wheel. The chassis architecture of this Journey 2013 SUV offers an exciting driving experience with precise steering for maximum control.

Dodge Journey 2013 website
2013 Nissan Juke, youthful and ready for adventure - Starting at $19,990
The Nissan Juke 2013 is strictly a small SUV with four doors and is made for five passengers. It came to market in 2010, first at the Geneva Auto Show in Switzerland and a bit later to New York, in the USA, and from the beginning exceeded the sales expectations that the Japanese house had foreseen.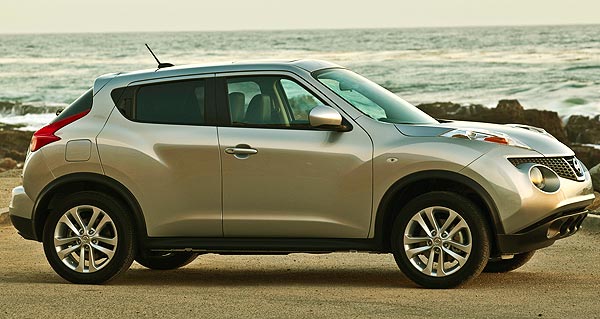 When you handle it, you will understand the reason why it is a dynamic SUV, attractive, young, and different from the others. Its driving has a sporty feeling, is very comfortable inside, especially in the front seats and it is also available with all-wheel drive.
The 2013 Nissan Juke besides being one of the most economical SUVs on the American market, with a fuel economy ranging from 27 mpg in the city and 32 highway, is also very versatile, sometimes you will feel that you're driving a large sedan.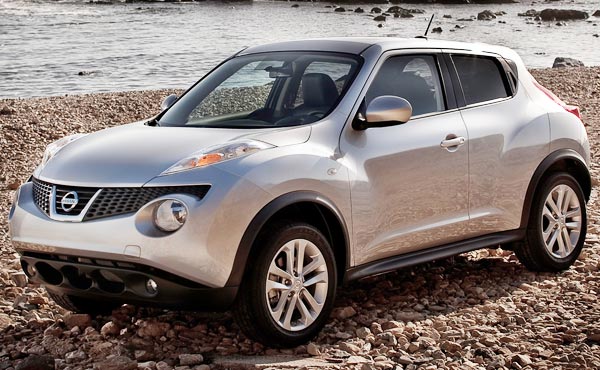 Its back door gives it the look of a hatchback, although is well-known that it is classified as an SUV. In terms of style, it has no midpoints, the Nissan Juke is one of those vehicles that don't go unnoticed, people do like it too much or simply do not like it at all, but its character, its personality, and its looks are hard to ignore.
The 2013 Nissan Juke has a 1.6L turbocharged engine of four-cylinder and a capacity of around 188 horsepower. Currently, Nissan is selling it in three different models, the "S", the "SV" and "SL" and so far the reviews have been quite positive, and the vehicle's response is simply spectacular.

Nissan Juke 2013 website

Related articles you may be interested:

Cheapest, coolest and most affordable new 2012 cars

2012 Cheapest Cars - Dreaming with a new car? Top 5 under $15000

New cars for 2012 debuting on the USA streets

Get A New Pickup Truck - Top 5 Cheapest Trucks Under $20,000