Whether you're looking to express your personality through the car you drive, drive something fun and being connected with your friends or even save money during your trips, there are many cheap new cars this 2012 that meet these whims and more. Many models of this list created by Kbb.com offer a performance of up to 40 miles per gallon and the best, their prices are under $18,000. Check them out and choose your favorite.
10. Volkswagen Jetta 2012
The
Jetta
is the Volkswagen's best selling model which for this 2012 offers a nice and clean European design, dynamic performance, digital connection and several versions to suit all tastes and pockets and the starting price is only:
$15,365.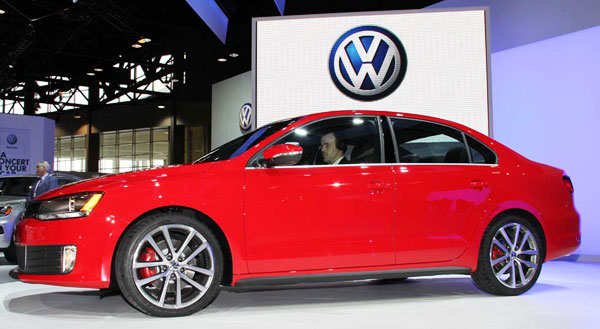 9. Scion iQ 2012
Despite its size, the iQ is very well designed and has enough room for up to three people or two, carrying on their golf bags. Because its wheelbase is smaller than of the most of NBA players, this compact Japanese can easily be handled through the traffic of large cities. Its starting price is only:
$15,265.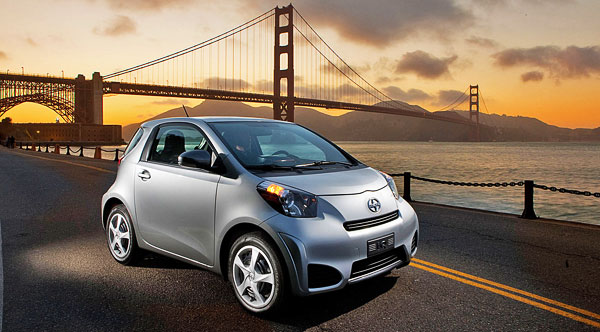 8. 2012 Kia Soul
The mix of fun style and practicality, made it get on the list of the
cheapest, coolest and most affordable 2012 cars
. Its front and rear are probably their most distinctive traits. It has improvements in its functioning that make it exceed the 100 hp and give it a better performance. It is available with 1.6 engine of direct injection or a 2.0-liter and its price starts at a low price of
$13,900.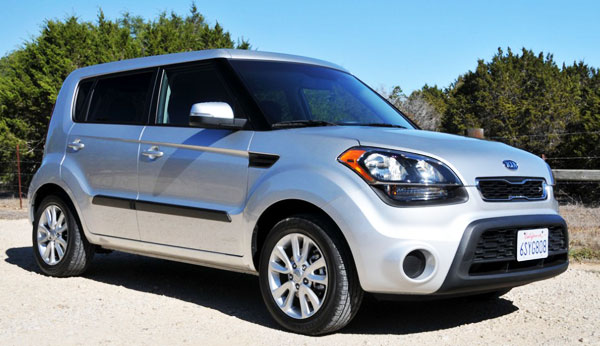 7. Honda Fit 2012
The Japanese model has become one of the favorites on the list since it appeared the United States and each year, experts from Kbb.com seem to find it more qualities. In addition to its fun handling, it has high levels of versatility thanks to rear seats that can fold down to expand the cargo space. The
Honda Fit
has a base cost:
$15,325.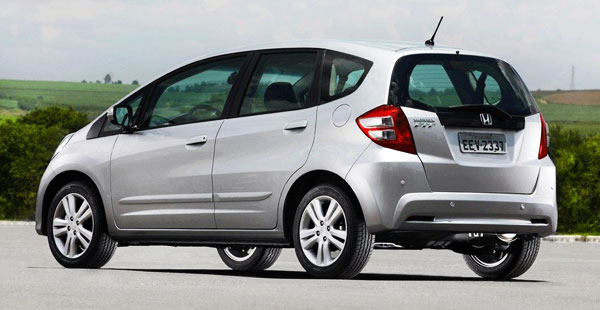 6. 2012 Ford Fiesta
It's small and aggressive, a combination that is rarely seen but which Ford knew how to do it well. But besides its tough exterior, the
Fiesta
offers a lot of style both inside and out, a fun handling and a road performance of up to 38 mpg or 40 in the SFE version. As if this were not enough, it has a long list of technologies that summarize what it is to be a
cool car for a cheap and affordable price
which starts at
$13,320
only.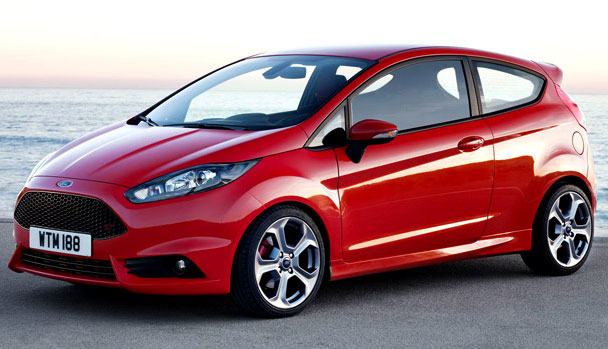 5. 2012 Chevrolet Sonic
The new Chevrolet subcompact combines a sporty design with an interior inspired by the style of motorcycles. It has highly efficient engines that make it a strong contender among urban options and either sedan or hatchback, it looks quite attractive. The base price is
$13,735
only and is one the coolest and cheapest cars you can buy new this 2012.
4. 2012 Mazda3
Its sporty looks and a fun handling have turned it into an omnipresent model in the list of cool cars. Besides the qualities we already know, for 2012 the
Mazda3
comes with the SKYACTIV engine option that increases its fuel efficiency up to 40 miles per gallon. In terms of cost, it starts at
$15,200
.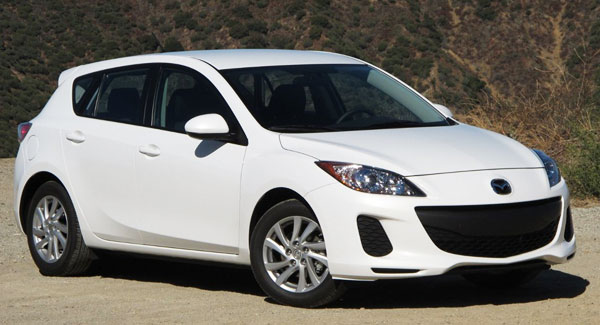 3. Fiat 500 2012
It is practically impossible not to fall surrendered to the charming Italian design that was compiled in small proportions which give to the Cinquecento a great personality. It is available in hatchback or convertible and since it returned to the United States after nearly three decades outside, it has become very popular. However traveling in style is not as expensive as it sounds, since the base price is
$15,500
.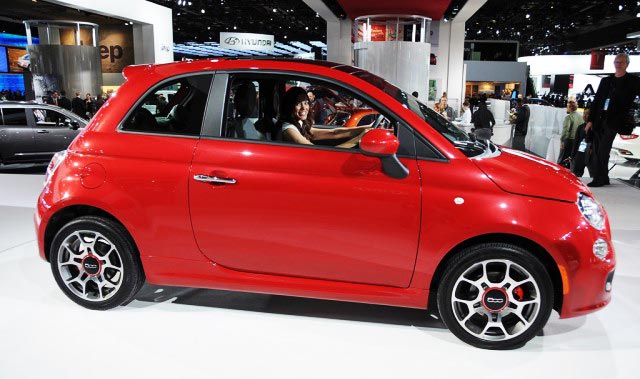 2. 2012 Hyundai Veloster
In recent years Hyundai has worked to give an attractive design to its line of cars and in the case of the Veloster, opted for a versatile style that is complemented by innovative technology. The three-door model has one in the driver's side and one on the other side, an aspect that makes it one of the most distinctive and coolest cars on the market. It has a cheap starting price of
$18,075
.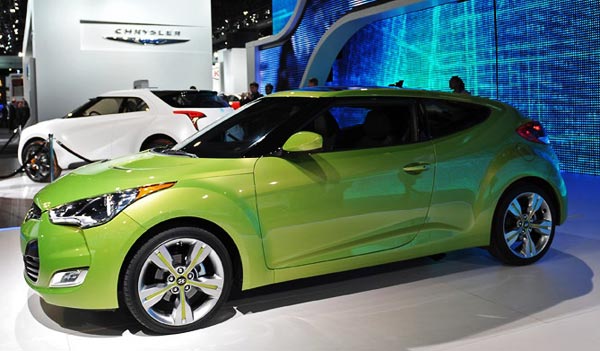 1. 2013 Dodge Dart
It is one of the first results of the work between Chrysler and Fiat. The
Dodge Dart
combines style, great performance, cutting edge technology and a great value, to such levels that made it lead the list of the coolest and cheapest cars of 2012 for sale for less than $18,000. Its exceptional interior space and customization options make the Dart a very competitive model in the compact segment. The starting price will be
$15,995
only.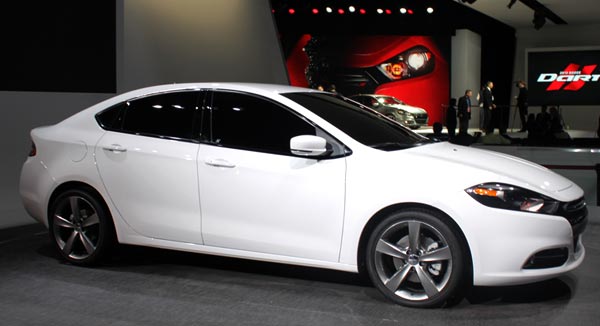 Looking for a cheap car? Check some related articles:

Cheapest 2012 New Convertibles For Sale Under $30000 — Top 5

Best Cars Under $8000 & Where To Find Them at Cheapest Prices

Which And Where to Buy the 2012 Cheapest New Pickup Trucks

2012 Cheapest Cars – Dreaming with a new car? Top 5 under $15000

Cheapest new sports cars of this year