Sports, compacts, SUVs, convertibles and even electric, several car manufacturers decided to increase its product line for 2012, so if you're looking for a new model, you might have to go through the list which includes models for all tastes and budgets. The New Year has begun and if you are considering getting a new car, Consumer Reports made a list of models that were born in 2012.
Probably you haven't heard about the Audi A7, Buick Verano, Chevrolet Sonic, Chevrolet Spark, Fiat 500 Convertible, Fisker Karma, Ford Focus (EV), Ford C-Max, Hyundai Veloster, Infiniti M35 Hybrid, Mazda CX-5, MINI Coupe, Mitsubishi I MiEV, Range Rover Evoque, Saab 9-4X, Saab 9-5 Wagon, Scion FRS, Scion IQ, Subaru BRZ, etc, because this is the first year we are going to see them on the USA streets, check them out:

Audi A7
This luxury sedan V8 debuted at Los Angeles Auto Show. It mixes a sophisticated design with 420 horsepower and a high degree of efficiency thanks to technologies such as deactivation of four cylinders when all the power is not required and as expected in models of Audi, design and quality both inside and outside make any trip so comfortable.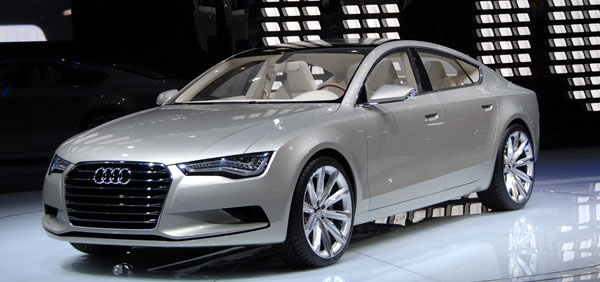 New Audi A7 2012

Buick Verano
Buick decided to expand its line of products with this compact sedan packed of luxury. It has 180 horsepower and a fuel consumption of up to 32 miles per gallon. In addition to its fully equipped for comfort, the Verano provides great security.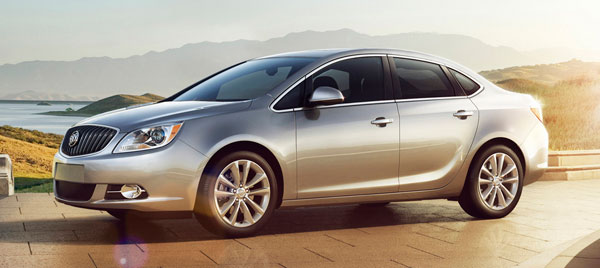 New Buick Verano 2012

Chevrolet Sonic
This U.S. manufacturer seeks the youth market and thus designed this subcompact ideal for transport in the city. In addition to its practicality, is efficient, attractive and has a good number of technologies that younger buyers are looking for. As if this were not enough, Chevrolet included a nice selection of security features, all for a very accessible price.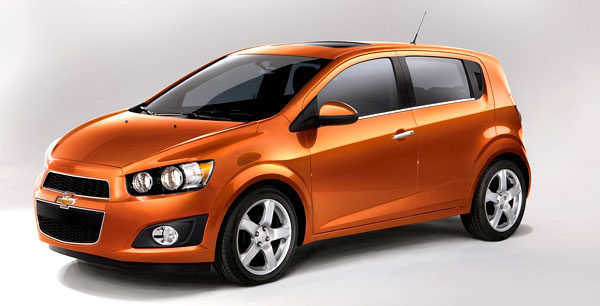 New Chevrolet Sonic 2012

Chevrolet Spark
Within the segment of cheap cars, Chevrolet also announced the release of the Spark, which is striking for its unconventional design and bright colors. Despite its size provides a good space for four passengers and cargo. Although it is not the most powerful (has only 85 hp) has high levels of efficiency.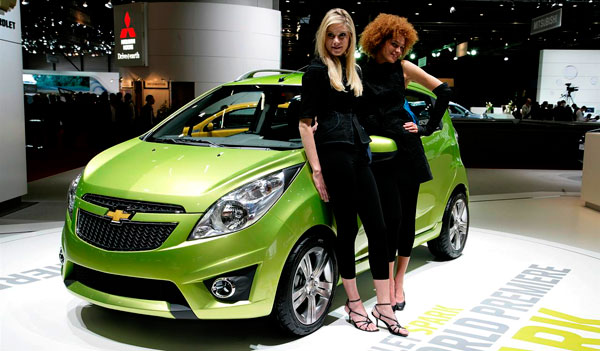 New Chevrolet Spark 2012

Fiat 500 convertible
One of the coolest models of this time arrives in convertible version for outdoor enthusiasts. It features the same 1.4-liter engine and manual or automatic transmission that give it a consumption of up to 38 miles per gallon on the highway. In addition to its sophisticated style, current and trendy, the Cinquecento Cabrio has many customization options.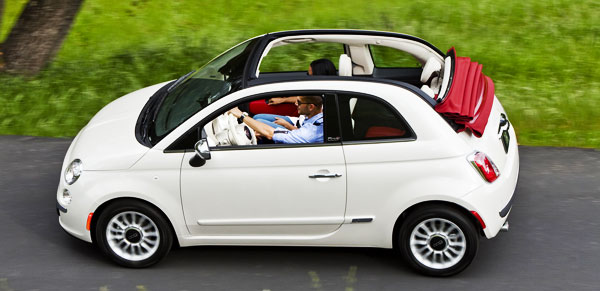 New Fiat 500 Convertible 2012

Fisker Karma (Yerevan)
This model is ideal for those concerned about the environment and look for a zero-emission driving but without sacrificing style or comfort. It has 405 hp and a combined yield of up to 67 miles per gallon. However, having emission-free power has its price and in the case of Karma, is about $87,000.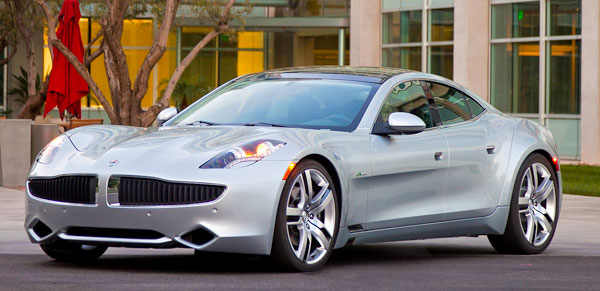 New Fisker Karma EREV 2012

Ford Focus (EV)
The trend toward car electrification is being adopted by more and more manufacturers. In the case of Ford, opted for this sedan which could have an equivalent consumption of 100 miles per gallon. Its autonomy and design makes it very practical for the everyday driving in big cities and for the design, remains almost intact than its gasoline counterpart.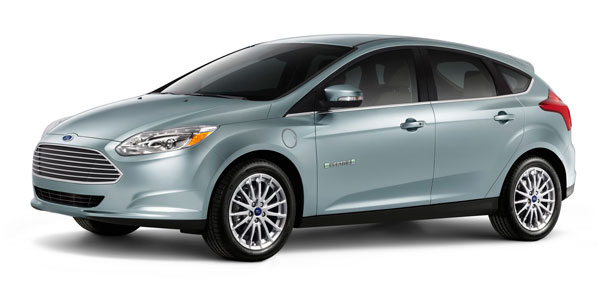 New Ford Focus 2012 EV

Ford C-Max
Although this model is being sold as 2013, we will see it at the dealerships by the end of the year. The C-Max is sold in Europe for some time ago, but it will be in the United States as part of the global vehicle strategy of the brand and will be available in hybrid and electric version.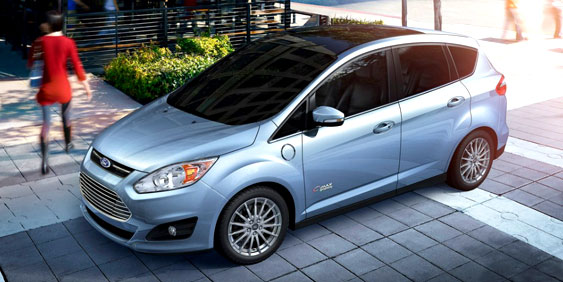 New Ford C-Max 2013

Hyundai Veloster
This South Korean brand is also committed to the youth market with a bold design, a four-cylinder engine of 138 horsepower and a consumption of 30 to 40 miles per gallon. The interior is quite modern and comfortable.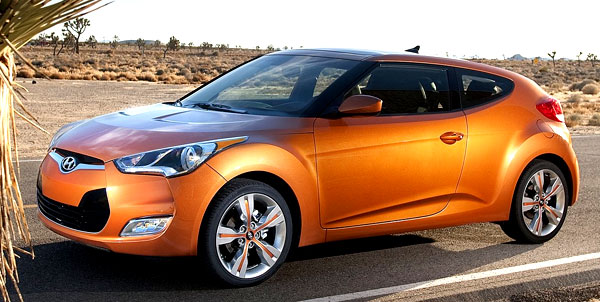 New Hyundai Veloster 2012

Infiniti M35 Hybrid
It has long that some brands proved that being efficient is not synonym of austerity or boring design and the most recent sample is this luxury Japanese sedan capable of deliver 360 horsepower with a four-cylinder engine and an electric engine. The M35 Hybrid will be available in spring with an elegant design and complete equipment.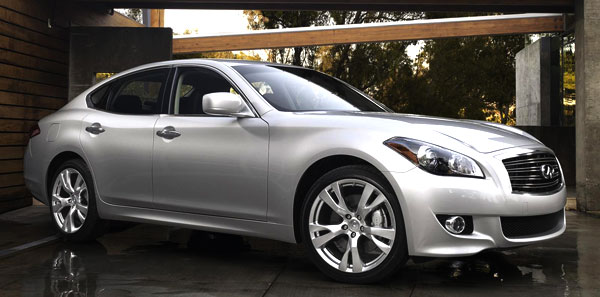 New 2012 Infiniti M35

Mazda CX-5
This is the new generation of the SUV based on the KODO design (Soul of Motion) which includes the SKYACTIV efficiency technologies. It goes on sale with gasoline or diesel engine and despite having a behavior more 'eco-friendly', at no time loses the traditional 'zoom-zoom' of the brand.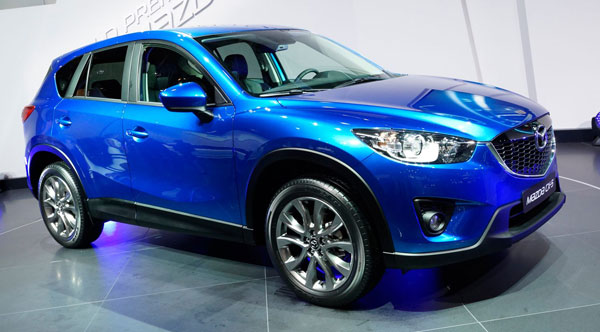 New 2012 Mazda CX-5

MINI Coupe
The sixth member of the family came as a coupe, with a sleek design but without losing the charismatic touch and fun that distinguishes a MINI. It comes with the latest generation of diesel and gasoline engines ranging from 122 to 211 horsepower and thanks to the minimalism technologies has a performance that can reach 65.7 miles per gallon.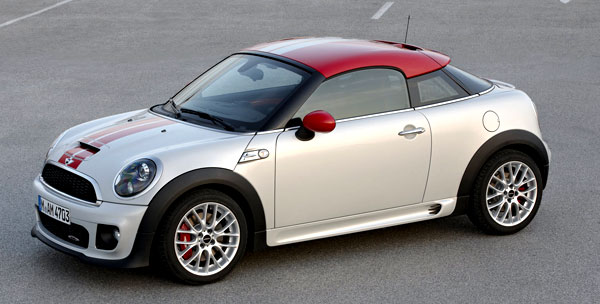 New Mini Coupe 2012