So, are you wondering what would be a comfortable, elegant, neat, and luxury
used car you can buy for cheap
? or in other words, for less than $10,000. In this opportunity, I'm going to tell you a little bit about the
Lincoln Town Car
from the years 2003-2011, which is the recommended used vehicle to buy or take a look at this week and I also going to tell you where you can find it for sale at the most affordable price after this brief review.
The last generation of the
Lincoln Town Car
was produced from 2003 to 2011. Compared with the model it replaced, the last Town Car had a rigid chassis, improved mechanical components, small stylistic changes, and a redesigned interior. Even so, it was still based mainly on the previous car, with rear-wheel drive and the rear axle of the rigid bar.
2003 Lincoln Town Car. The Town Car remained virtually unchanged during its last nine years of production.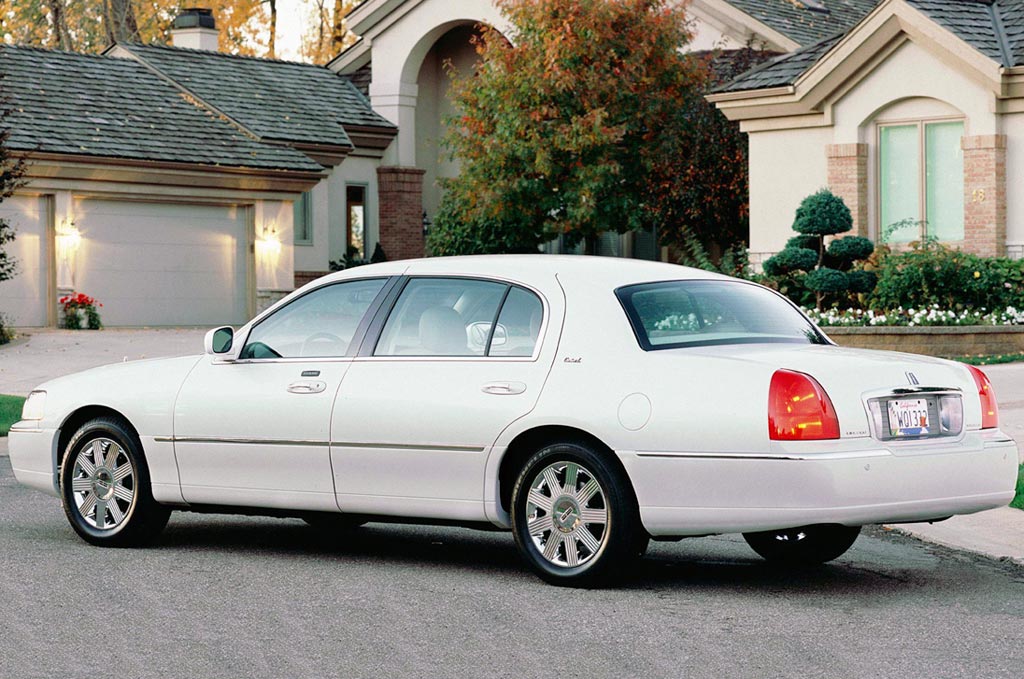 It had front and rear bench seats, so it was one of the few cars with six passengers remaining. It was offered in standard and extended versions, both with the 4.6-liter V8 engine with 239 horsepower and used a four-speed automatic transmission.
The changes during its lifetime were focused on changing the names of the available versions. For example, the fully-equipped model was named first Cartier, then Unlimited, and at the end Signature Limited.
The Town Car is the highest-rated American car in the middle segment of luxury. According to customer satisfaction research made by JD Power and Associates, 60 percent of all Town Car customers are repeat buyers. Approximately 75 percent of limousines fleet and chauffeured vehicles are made of this huge American luxury sedan.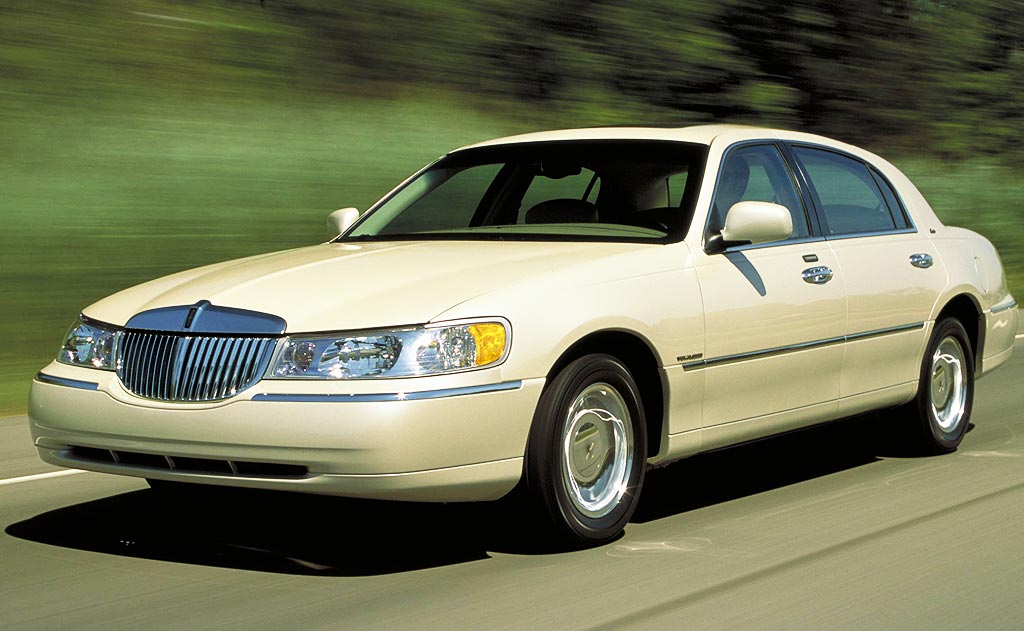 From 2006 to 2011, the main models were the Signature Limited with the regular chassis and the Signature L with the extended chassis. It had dual-zone climate control, heated front seats, power pedals, a premium sound system, a power-opening trunk, and memories for the driver seat. The Signature L was basically a limo with six extra inches and had a lot more back room and separate controls for audio and climate in this area.
Places to store things were abundant; it had a smooth ride and plenty of room inside, and the ability to store four sets of golf clubs in the huge trunk. This model, compared to the previous generation, got benefited greatly from the rigid chassis resulting in a more direct steering wheel that alongside the upgraded brakes did a car with more reliable handling.
The Lincoln Town Car is one of the safest cars in the United States. Boasts a record of five stars rating obtained in the safety tests of the federal government in five categories for four consecutive years (2003-2006). It is appealing for its spacious seating for six and a cavernous trunk with plenty of storage space for luggage and golf clubs.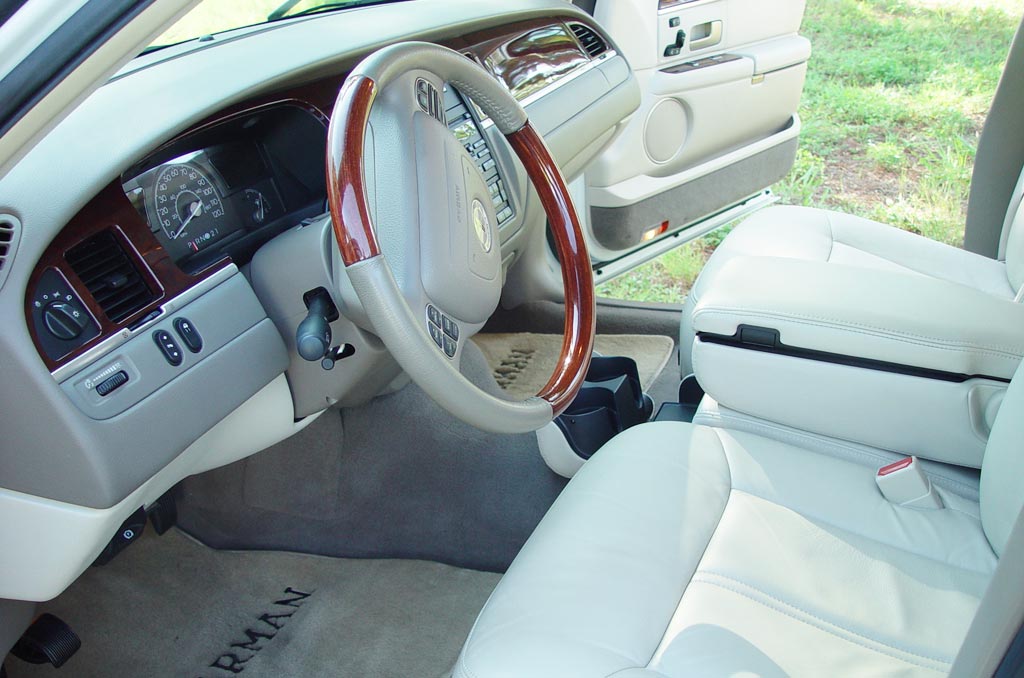 Unfortunately, the lack of modern equipment and technology, made the Town Car be left behind the competition, so Lincoln decided to remove it from the market. This can be an advantage if you are looking for a used luxury car as its price is cheaper than the competition and offers the same comfort and even more space than many other cars in the segment.
Its major opponents in the market are the
Mercedes-Benz
,
Infiniti Q
, the
Lexus LS
,
Audi A8
and the
BMW 7 Series
. Not an easy competition.
WHERE TO FIND AFFORDABLE USED LINCOLN'S TOWN CAR UNDER $5000
So, are you low on budget at this moment but you want or you are looking where to buy a solid luxury, comfortable, and full-equipped used car as the
Lincoln Town Car for a cheap price
? Feel lucky if you live in or around Rochester NY, Big Spring TX, Arlington TX or
Greensboro NC
, since these cities are where you can find at the moment of writing this post (09/17/2012) the cheapest Lincoln Town Car for sale in the country from years 2003 to 2001. Two of them under $4000 and two of them under $5000. Check them out.
Cheap Lincoln Town Car for sale by owner
This is the year 2003, silver color Town Car Signature Limited for sale by owner in Rochester,
New York
. It has 147k miles and according to its only owner, it is in excellent condition, comes fully loaded with all the toys, has been very well maintained, and comes with new tires.
Asking price: $3,895.
If you are interested, please check if it is still available
by contacting its owner
by following the link.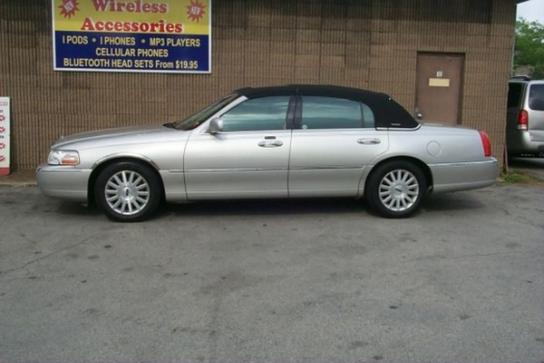 Lincoln Town Car under $4000 in Texas
This is a 2003 Town Car Signature, gold color for sale by Big Spring Ford dealer in Big Spring,
Texas
. It has 131k miles and according to the dealer, it is completely loaded and in great condition.
Its asking price: $3,916
. If you are interested, please contact Mauri Peyton at 1-888-843-0523 for more questions. To see more photos, and info and check if it is still available, please check the
Town Car for sale page
following the link.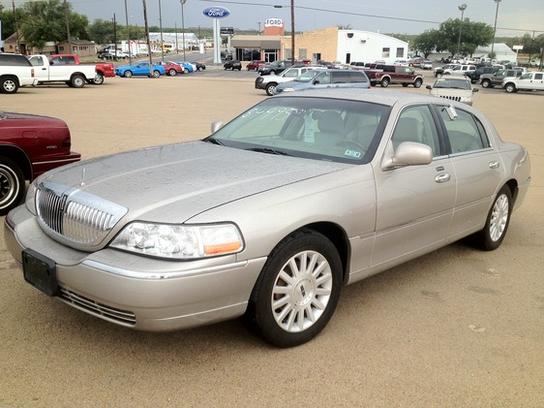 Affordable Lincoln Town Car for sale under $5000
This is a 2003 Lincoln Town Car Signature Limited, gold color, with 168k miles, for sale by
MyCarman.net
, a car dealer located in Arlington, Texas. According to the dealer, it is in perfect running condition and has been very well maintained by its last owner who uses to own only this type of vehicle. It has had 2-owners and comes with a clear title and clean history. Asking price:
$4,495.
If you are interested, please get in touch with Sami at 1-866-930-8725, or
check it out
if it is still available for sale.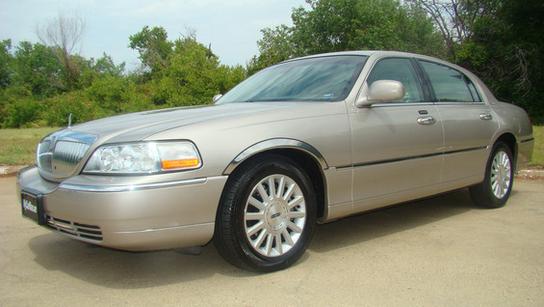 Cheap Lincoln Town Car in North Carolina
This is a used white 2003 Lincoln Town Car
Executive
for sale under $5000 in Greensboro,
NC
. It has 139k miles and is being sold by
Impex Auto Sales
dealership. It looks great, its interior is beige and overall is in excellent condition. Asking price:
$4,750
. If you want to more information, please get in touch with somebody from the sales department calling at 1-888-772-8644 or
checking out
if it is still available following the link.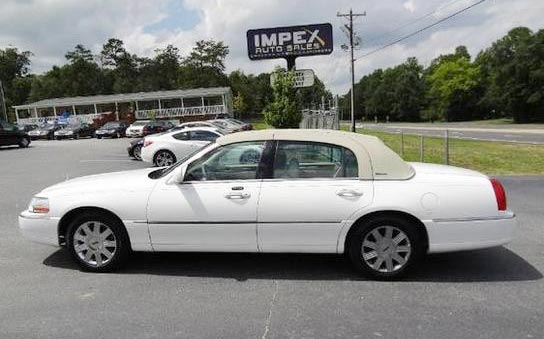 Related articles you may be interested:

3 cheap new cars under $14000 - Cheapest new cars of 2012

Get A New Pickup Truck - Top 5 Cheapest Trucks Under $20,000

Best Cars Under $8000 & Where To Find Them at Cheapest Prices

2012 Cheapest Cars - Dreaming with a new car? Top 5 under $15000