The TrueCar Blog well known for bringing us the best articles and stories about what's happening in the automotive industry has published a list of the
most affordable sports cars
. Most of them surpass $20,000 and only one, the 2012 Hyundai Veloster, you can get for under $20,000 dollars. So, if you are a lover of sports cars and you are thinking to get a new one, this is a reference guide to which of them are the more inexpensive at this moment on the market. Check them out, the list is sorted from the most expensive to the cheapest one:
10)
2012 Nissan 370Z
- Retail Price:
$32,690
- Regular Price Paid by Consumers:
$31,959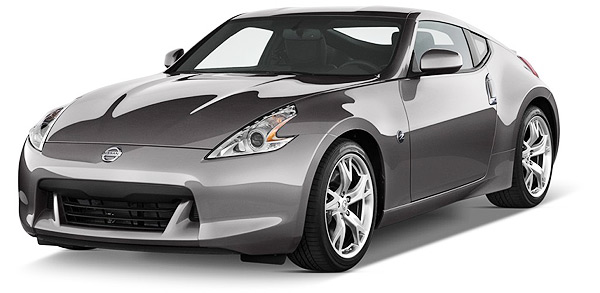 Also known as the Fairlady Z is a 2-door sports car that comes with a 3.7L V6 engine and 7-speed automatic transmission or 6-speed manual. The Nissan 370Z is a machine with aggressive styling, good performance, and a reasonable price. It immediately became a classic since its first release 40 years ago. The Nissan 370Z coupe is one of the '300 to 350 hp' most affordable cars. Find more information and a complete review about the Nissan 370Z.
9)
2012 Dodge Challenger
- Retail Price:
$25,920
- Regular Price Paid by Consumers:
$24,310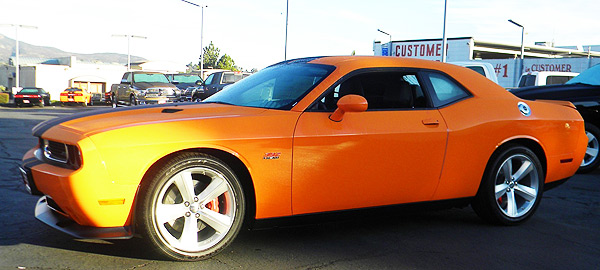 The Challenger is a muscle sports car manufactured since 1970. Until today the Challenger has gone through 3 redesigns or generations. The first one was from 1970 until 1974, the second one from 1978 until 1983, and the current one was launched in 2008. Dodge recently launched a special edition of the Challenger, the Rallye Redline. This special edition is based on a Dodge Challenger SXT Plus and is highlighted by the red stripe running through the car lengthwise, on the hood, roof, and trunk lid.
8)
2012 Mitsubishi Eclipse
- Retail Price:
$25,723
- Regular Price Paid by Consumers
$25,232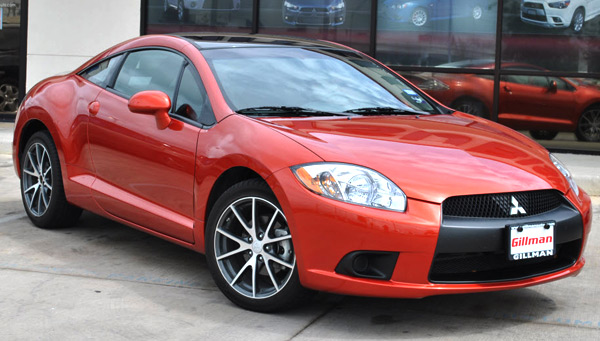 The Japanese manufacturer has shown the latest version of one of the most emblematic models of the automaker. After a long and successful road transit for the Mitsubishi Eclipse in the United States, the U.S. headquarters has decided to cease production of the sporty coupe from next year. To give tribute to the event, Mitsubishi launched on the local market the special versions of the Coupe and Spyder that will have attractive exterior features, including some details with the letters SE -Special Edition- and alloy wheels of 18 inches.
7)
2012 Volkswagen GTI
- Retail Price:
$24,765
- Regular Price Paid by Consumers
$24,024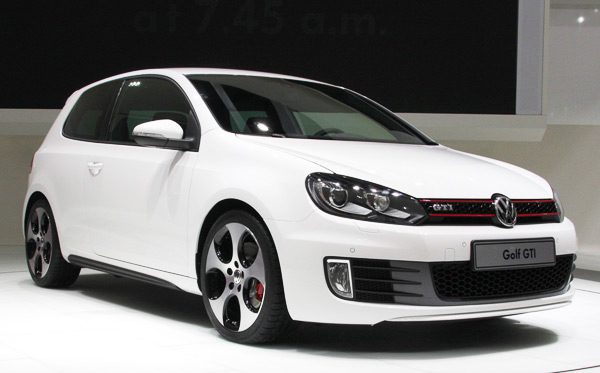 The VW GTI is one of the best-selling cars in history and one of the main responsibilities that today we have more cars in the sport compact segment. This model was born in the 70s and is now in its sixth generation. The acronym "GTI" is part of the abbreviation "Gran Tourer Injection. The VW GTI is a vehicle with a sporty cut for which you don't need to save for a lifetime to own it and comes with lots of optional equipment for those wishing to spend a few more dollars. It has a fuel performance of 24 mpg in the city and 32 mpg on highways. If you are looking for a cheap VW GTI for sale in your area you can use our search tools."
6)
2012 Mazda MX-5 Miata
- Retail Price:
$24,265
- Regular Price Paid by Consumers:
$23,079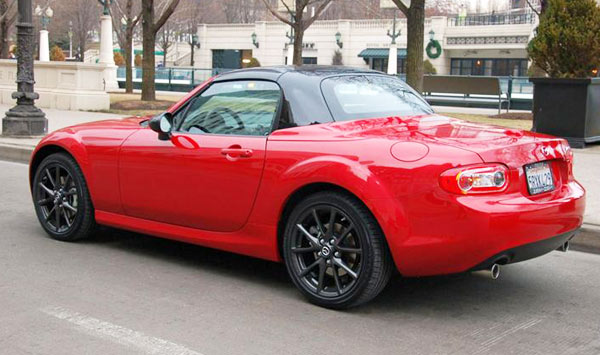 This version is limited to 450 units and was presented at the Chicago Auto Show. It comes with a mechanical and an aesthetic revised exclusively for the U.S. market. The MX-5 Miata is powered by a 2.0-liter engine that develops 167 HP. It comes with a manual or six-speed automatic transmission that transmits its power to the rear wheels. It also features a sports suspension developed by Bilstein. The 2012 Miata has a retractable roof PRHT able to be removed in 12 seconds. It also comes with 17-inch aluminum wheels black gunmetal color as well as Bluetooth, Sirius satellite radio, and Xenon headlights. If you are interested in one of these Mazda Miata MX-5 for sale cheap, you can use our search tools to find one of them for sale at the lowest possible price.
5)
2012 Chevrolet Camaro
- Retail Price:
$24,180
- Regular Price Paid by Consumers
$24,156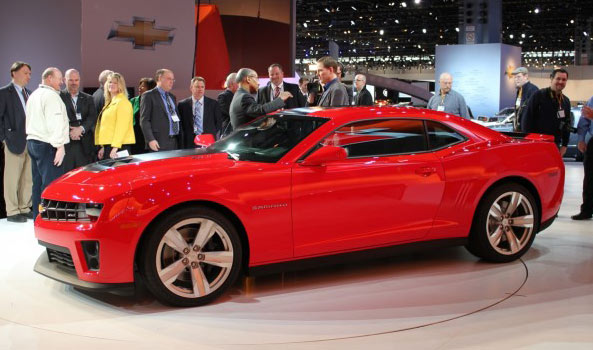 Chevrolet introduced the new version of this muscle car which stands out for having a body more aggressive which includes front air entrance as well as all kinds of changes with respect to its previous version. It comes with a 6.2L V8 LSA supercharged engine that develops up to 580 HP and can accelerate from 0 to 60 mph in just 3.9 seconds and reach a top speed of 184 mph. The Chevrolet Camaro is a sports muscle car that combines the best of performance, strength, style, sophistication, and cutting-edge technology. They come with xenon headlights of high intensity with a lighted ring. The most important engineering function achieved in the new Camaro Coupe is the chassis control. If you love these muscle sport cars and you're wondering where to find the cheapest Camaro for sale, please use our search tools to find them.
4)
2012 Hyundai Genesis Coupe
- Retail Price:
$23,125
- Regular Price Paid by Consumers
$22,687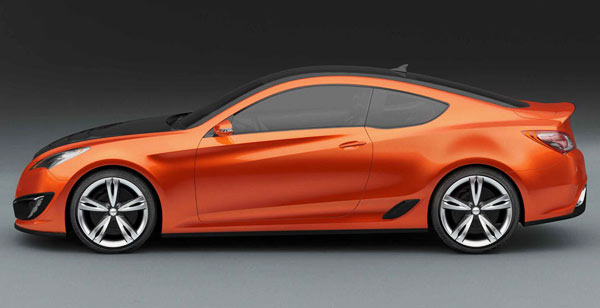 The new Hyundai Genesis Coupe is a sports car with which Koreans threaten the Western world. The 2.0L turbo four cylinders of the Genesis suffers a savage power increase of up to 274 HP, 73 more than the previous model, while the 3.8L V6 increased up to 350, thanks, among other things, to the use of direct injection. facing the Nissan 370Z. It also comes with a new eight-speed automatic transmission that along with the improvements in the chassis stiffness can increase its speed in curves. The Genesis attracts a younger audience as it is very popular among tuning enthusiasts thanks to its aggressive exterior design. It has an average fuel efficiency of 20 mpg in the city, 30 mpg on highways, and 24 mpg combined and reaches up to 146 miles per hour. If you love Hyundai cars and you're wondering where to find the cheapest ones, please use our search tools
3)
2012 Ford Mustang
- Retail Price:
$23,105
- Regular Price Paid by Consumers
$23,105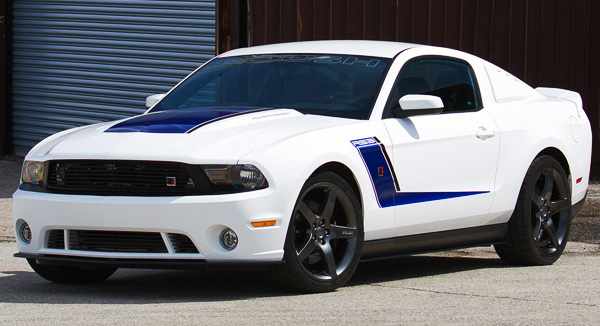 The Mustang 2013 raises the level once again with a line of engines even more impressive. The Shelby GT500 comes with the V8 engine of the world's most powerful production. The 5.8L supercharged V8 and 650HP are capable of exceeding 200 mph on the track. The Hi-Po 302 Boss® 302 offers 444 hp and 380 lb.-ft. of torque. The first V6 with 305 HP and a fuel efficiency of 31 mpg highway and the 5.0L V8 generates 420 HP and 390 lb-ft of torque. All engines are combined with six-speed transmissions. As a final touch, you can equip your GT500 with the Performance Package that includes adjustable electronic dampers Bilstein with access from the board. Just push a button to switch from normal mode to performance-oriented sport mode. If you love these muscle sports vehicles and you are wondering where to find the cheapest Ford Mustang for sale by owner, dealerships, and auctions, please our search tools.
2)
2012 MINI Cooper Hardtop
- Retail Price:
$22,450
- Regular Price Paid by Consumers
$22,024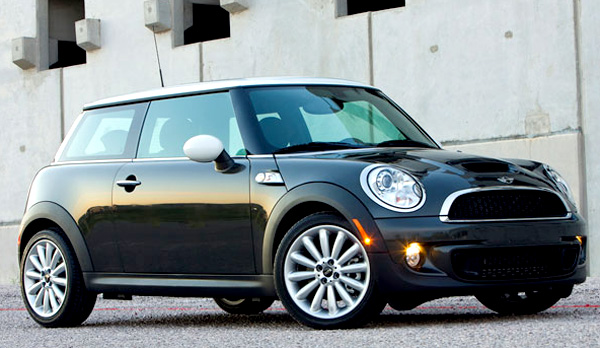 There are few cars that are produced in large quantities and become an icon of the industry as quickly as the MINI. This little car was a sensation from the moment when BMW decided to revive the existing English legend. Currently, the MINI automaker sells twelve different models based on four different body styles. The 2-door hatchback comes with a 4-cylinder 1.6L engine. Much of its success is the design it has. The characteristic lines of the car, such as the flat roof, make it unique, and every detail is designed to be attractive. The driving position is quite comfortable and you feel in a sports car from the moment you ride into the car thanks to the near the floor that you can be. If you are a lover of small sports cars and you are wondering where to find the cheapest Mini Cooper for sale by owner, dealerships, and auctions, please use our search tools.
1)
2012 Hyundai Veloster
- Retail Price:
$18,170
- Regular Price Paid by Consumers
$18,183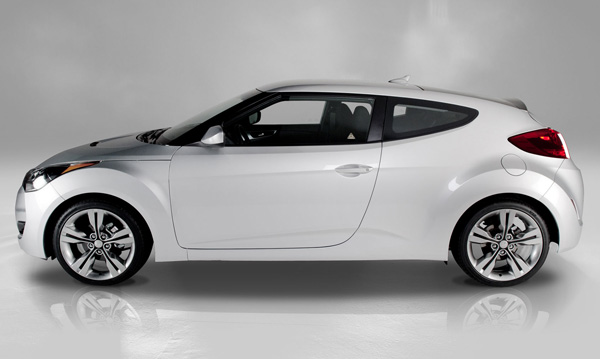 The 2012 Hyundai Veloster won the "Good Design" award given by The Chicago Athenaeum: Museum of Architecture and Design in the category of transport for its unique and innovative three-door design. The Veloster Turbo stands out in the line of sports coupes. Its 1.6L engine with 201 hp makes it an economic car of low consumption but extremely fun and with sporty handling envied by many of its competitors. This three-door Korean compact offers consumption of 40 miles per gallon and a youthful design. With the Veloster, Hyundai wants to prove that you can have style and first-class efficiency at an affordable price, all in a single vehicle. The car stands out from the others by its functional design but is elegant. For $18,000 this Hyundai Veloster is a real bargain!
What do you think about the
cheapest sports cars available for this 2012
? which one do you like the most? which one you don't like? Thanks for sharing your thoughts.