At Autopten.com we are constantly looking for the
best cheapest cars
to recommend to our users and visitors. This time we are presenting the
Lexus ES300 from the year 1997 to 2001
, a model that has a high owner satisfaction rating in the
KBB
and a car that you should consider giving a look in case you are planning to buy a used car with these characteristics: luxury, reliable, full-equipped and affordable.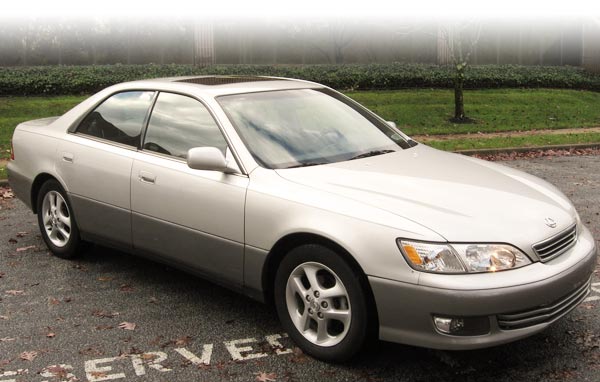 2001 Lexus ES300
-
The Lexus ES300 finally seceded from the Camry into its second generation of 1997-2001.

Find cheap Lexus ES300 for sale
Although it had no style or outstanding personality, the Lexus ES300 had an important place in the Lexus model line during its 12 years of life from 1992 to 2003.
While the flagship LS had more fame, the relatively inexpensive ES was the car that most buyers did a test drive when they went to a Lexus dealership. It was
the perfect sedan to get into the range of luxury cars
, and the success of the brand was largely due to the good impression that the ES300 caused to buyers once they tried it.
If you are looking for a used ES300 you will find many models available of the second generation. Sold from 1997 to 2001, this was the first ES sedan that was distinguished from its brother, the
Toyota Camry
, and did this with an extra dose of horsepower, more aerodynamic style, and more luxury equipment.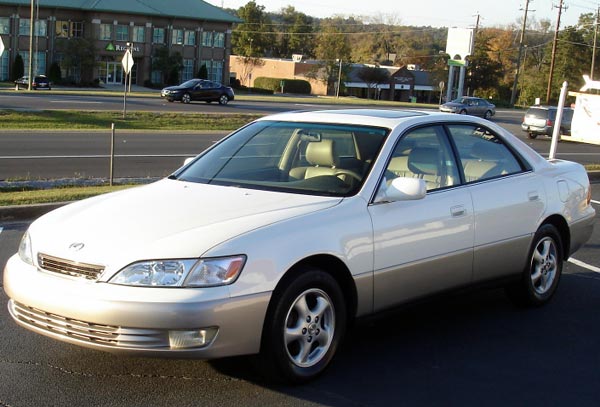 1998 Lexus ES300
-
This white one for example, has only 93k miles, comes full-equipped, is in excellent condition inside and out, and is

priced under $7000 dollars. It is for sale in Alabama and if you are interested, you can call to Steve at 205-317-4761.
Initially, the ES300 had a 3.0-liter V6 engine with 200 horsepower, but in 1999,
Lexus used
an improved version of this engine and added to it variable valve opening or better know as Variable valve timing.
Judged by today's standards, this Lexus ES300 would seem somewhat poorly equipped, although all models come with alloy wheels, power seats, automatic climate control, and everything powered. The leather seats were optional, as well as the sound system with a CD player. Buyers with safety in mind for sure will want to search for the Model 1998 since it was in this year when the ES got the side airbags and improved frontal airbags. The premium sound system was offered as optional equipment a year later, followed by stability control in 1999 and high-intensity headlights in 2000.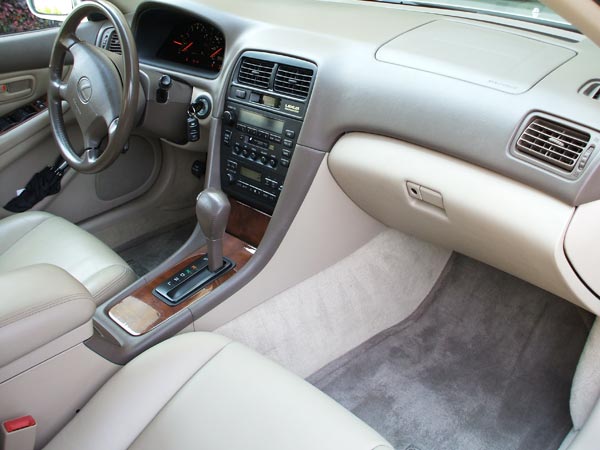 1999 Lexus ES300
- Interior.
Like its successor, the ES300 from 1997 to 2001 was comfortable and very capable as a luxury car with no claim to be sporty. If your daily commute is mostly a straight fast track and you are looking for the greatest
luxury car at the cheapest price
, the Lexus ES300 is the best, but if you are the kind of driver who likes winding roads, there are better options than the Lexus. It is not that the car handles poorly on winding roads, actually, it does very well when it's required, but nothing of this car inspires sporty handling.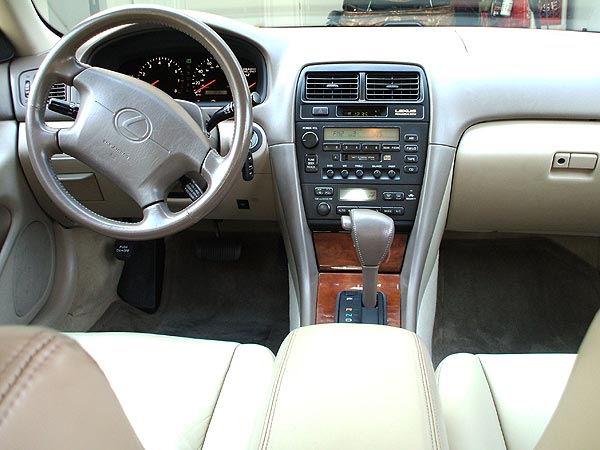 1999 Lexus ES300
-
The Lexus ES300 is a bearable car, quiet and comfortable with beautiful interior finishes and a refined engine.
The ES300 is a luxury car very well equipped, and very comfortable that comes with the proven durability and the support of a brand like
Toyota
. This generation was no longer the luxury version of the Camry and became known as an individual model really, but at the end of the day, it still had the Toyota DNA that we appreciate enough since today it is not difficult yet to find an ES300 in good condition.

Related articles you may be interested:

Cheap & Reliable Used Car Under $3000: Buick Century 1997-2005

Cheap luxury and elegant car: Lincoln Town Car 2003-2011 | Review

Best Cars Under $8000 & Where To Find Them at Cheapest Prices

2012 Cheapest Cars - Dreaming with a new car? Top 5 under $15000