In our constant search of
good cheap cars for sale
we can find in the country, this time we have the opportunity to introduce you the Buick Century, a reliable and comfortable car that you can find and buy easily for
less than $3000 dollars
in any of the small dealers of you city or state. So, I will tell you a little about this American classic vehicle which most of its models were assembled in Canada.
The
Buick Century
is a car that was sold for nearly 50 years. It first appeared in 1936 and lasted six years, then reappeared for another four years in 1954. These two generations were famous for having small bodies with V8 engines to create a 'Buick with performance in mind', the description utilized for the Century revival in 1973.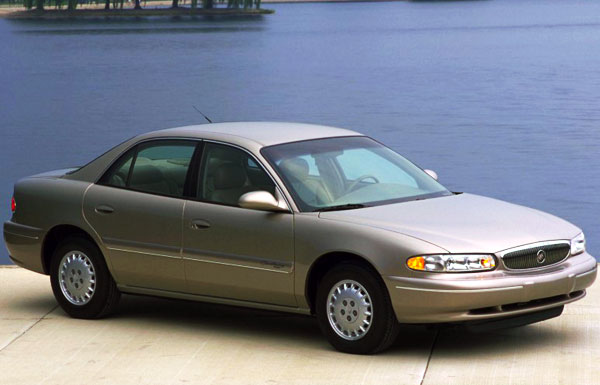 Buick Century 2005 - The latest generation of the Century lasted nine years in the market and marked the end of nearly 50 years of history.
Just like many other cars of its time, consumer regulations and fuel shortages turned the next the Century in a car much more civilized and small. For the next 27 years would continue this way becoming a means of transportation accessible, comfortable, but not very interesting.
The latest generation of the Century was produced from 1997 to 2005 with the body of a midsize sedan only. Like its predecessor, it shared the platform and engine with several General Motors products, but was more different from the aesthetic point of view. When went on sale, the chief designer said they sought to do something that had nothing to do with the trends of the time to give it the longest possible life in the market, and they succeeded as this Century lasted nine years on sale without following any trend.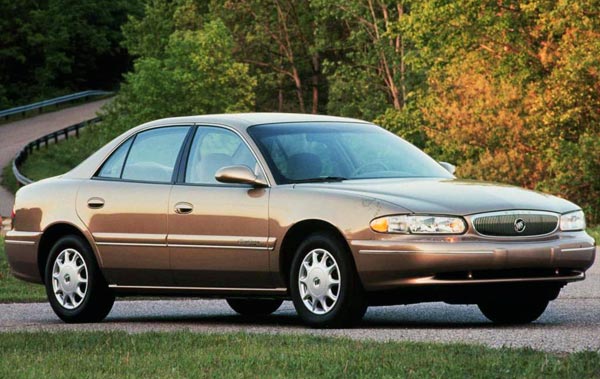 Buick Century 2000 - Model originally from USA and assembled in Canada. In word of one of its owners: "Reliable, comfortable, quiet, smooth ride, the best car I have owned"
.
Review taken from:

KBB
Photo source:

NetCarShow
The sole engine available was the V6 3.1-liter that sent the power to the front wheels. Originally produced 160 horsepower but was improved for 175 hp.
During most of its life was offered in Custom and Limited versions. Both had room for six passengers, keyless entry, everything powered and dual zone climate control. The cruise control, leather seats, sunroof and power driver seat were optional on both versions, and in recent years were standard on the Limited model. To commemorate the new century, Buick offered a special version featuring a monochromatic exterior and special badging.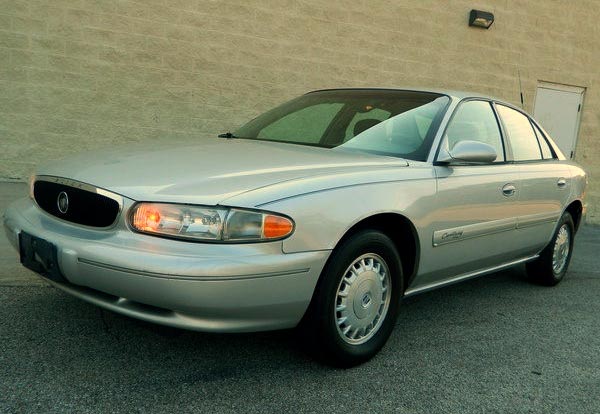 FOR SALE: 2001 Buick Century Custom - At the moment of writing this article, this Century shown above is being sold in Illinois by Westmont Motors

for only $1,995

. It looks in pristine condition and comes full-equipped with all the toys and power options and you can check it out at

Cars.com. This 2001 Century Custom

for sale in Illinois, is just an example that proves that

YES!

you can get a

decent, good looking and nice cheap used car under $2000 in mint condition these days in the country.
In terms of safety, equipment like ABS brakes, traction control system, tire pressure monitoring, side air bags, OnStar and an integrated child seat, passed of being standard equipment to optional and then to not be available on a random during the 9 years. It is important to check what security systems it has so you can be sure that it is the model you want.
A used Century of this generation is a comfortable car with good reliability, but it has a fairly soft suspension, slow steering and not very good brakes. Overall, it's a car that will serve to those who want comfort and are not interested in a dynamic handling.

Other articles and car buying suggestions you may be interested:

Cheap luxury and elegant car: Lincoln Town Car 2003-2011 | Review

Best Cars Under $8000 & Where To Find Them at Cheapest Prices

3 cheap new cars under $14000 — Cheapest new cars of 2012

Cheap New 2013 Car Under $13000 Small & Efficient: Chevrolet Spark