The
PAL-V One
and the Transition are the new models that will lead flying cars to take the leap from fiction and imagination to reality. The PAL-V's name comes from its acronym in English: Personal Air and Land Vehicle and it is not yet on sale because it will have to go through the regulations of each country to be sold.
Flying Cars Coming Out For 2014. To fly or drive the PAL-V-One, the future drivers (or pilots) will need between 20 and 30 hours of flying lessons.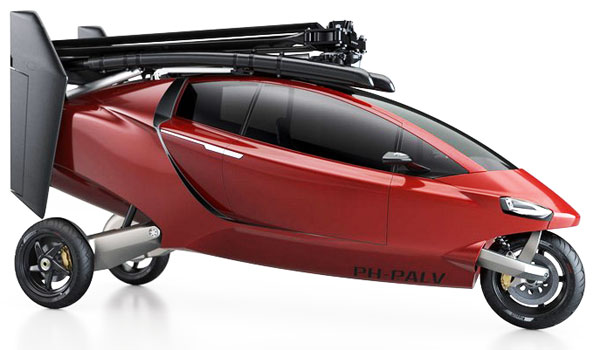 On the one hand, the Dutch company PAL-V developed a flying car prototype. The PAL-V One, a two-seater for air and ground, marks the beginning of a new era. At first glance, it is not easy to recognize this machine as a flying car, since it has more appearance of a small helicopter. It has only three wheels, two on the back and one in front. It also has a propeller and a rear that unfold in a few minutes when you are going to travel by air.
The PAL-V One is a helicopter cabin minimized with three small wheels that support it and leans into corners like a motorcycle to counteract the lateral forces without tipping over.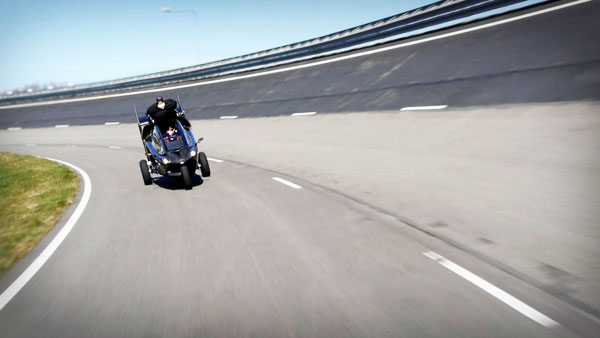 The video is amazing, check it out in action above
. On the ground, it drives like a sports car and runs on gasoline. It can achieve up to 111 mph both on land and in the air where it can rise up to 4,000 feet, so you won't have to deal with the regulations for commercial air traffic.
The PAL-V One can reach up to 4000 feet in height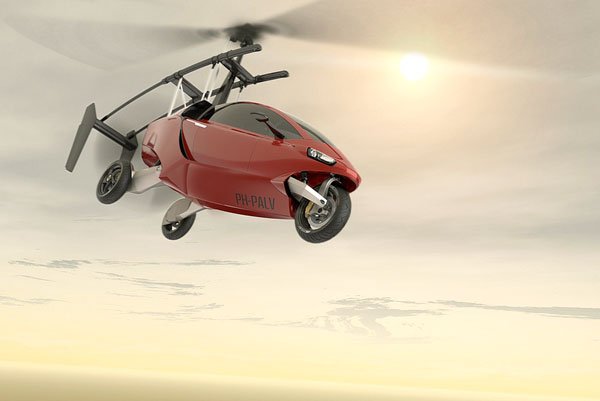 The first flight test was successful. The success of the flight was confirmed to the AFP by the University of Delft and the national aerospace laboratory, which developed the device in collaboration with engineers from PAL-V. With it, the company seeks to show that you can achieve the creation of a vehicle that meets the travel regulations on land and air. However, the PAL will need 541 feet for takeoff, and a 98-foot track for landing.
PAL-V One FLying Car On Land. It is expected that the prototype becomes a model that comes into production. The first deliveries would be made in 2014 for an estimated price of $325,000 to $390,000.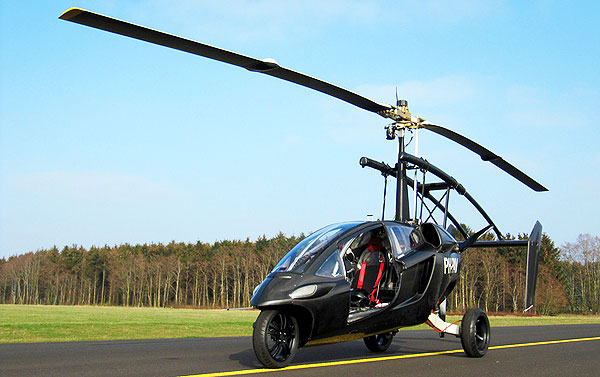 THE TRANSITION by TERRAFUGIA
On the other hand, there is the Transition, another prototype flying vehicle that was presented at the New York Auto Show. It is manufactured by the U.S. company Terrafugia. This prototype does not resemble what fiction usually shows us since its appearance is rather of a small airplane. Just like the PAL-V One, it also works with gasoline.
Terrafugia Transition The Terrafugia Transition during its first test flight was 8 minutes in the air and reached about 425 meters.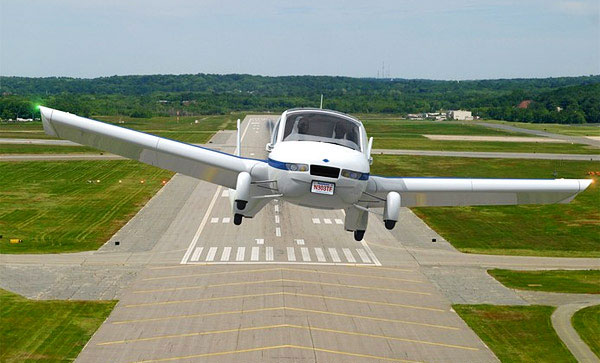 This vehicle can fold its wings and go over any road or airfield without these representing an obstacle when maneuvering. Its estimated price is $279,000.
The audience that the Terrafugia Transition will be aimed primarily are those that reside in an isolated area that is not easy to reach by means of terrestrial locomotion but rather by aircraft, ships, ferries, etc.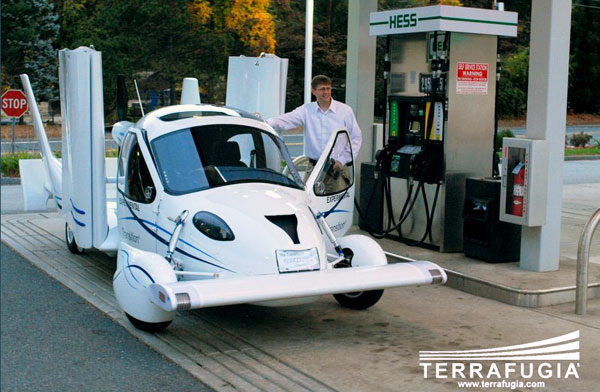 Both are prototypes, but it is expected that soon they come into production. And perhaps it is no longer a distant reality to see any of these vehicles parked outside many homes.
One of the advantages of the Terrafugia Transition is that it weighs less than 1000 lb, bearing in mind that a modern car (without wings), weighs more than twice of this amount.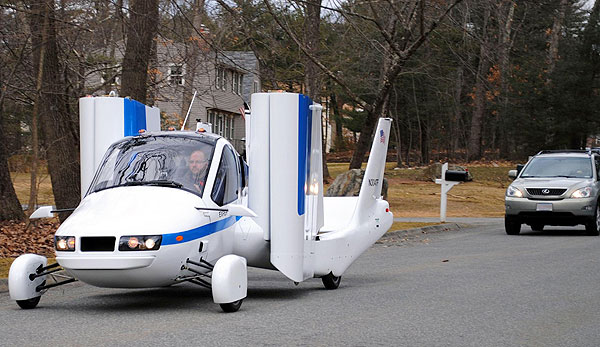 The Transition measures 19 ft long and nearly 7 ft tall, so it will fit in every home. In conclusion, if you were wondering if someday
we will see flying cars on the streets
, the most probably is yes.
Are these flying cars going to be cheap?
No, they don't, you probably will need to be rich to afford these vehicles whose prices go from $250,000 to $400,000.
Are flying cars fun to drive?
well, most probably, if you like heights, they are, of course.
Are these flying cars safe?
Good question, let's see what the future says about it.

Other articles you may be interested:

Peel P50: the smallest world's car is back

Mitsubishi FUSO Canter Eco-D: A Futuristic Electric Truck

Toyota Fun Vii - Weird Futuristic Car