The
Peel P50 is the smallest car in the world
according to the Guinness Records Book and has returned to the assembly line after 45 years of absence. The P50 is designed as a personal vehicle for use within large cities. Peel was a company primarily engaged in boat manufacturing, and fairings for motorcycles in fiberglass and for the late '60s went bankrupt leaving only a few copies of the P50 and its version for two people, the Trident.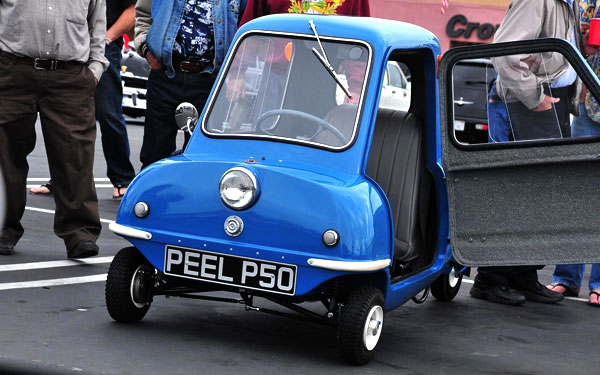 This is how the Peel 50 looked 47 years ago.
Thanks to the coverage that had the brand in British media recently, some investors developed some interest in it and have revived it to manufacture the famous P50 and the Trident, but unlike the original, they also will be offered in two electric versions, being all completely legal for use on the streets of Europe.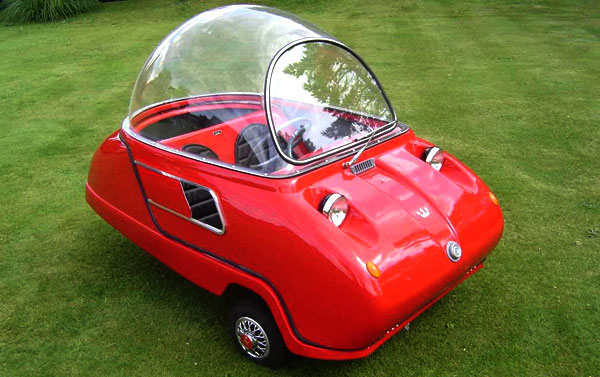 This is the Peel 50 Trident version. It looks like The Jetson's vehicle but with wheels jeje!
The
P50 measures 1.370m long, 1.041m wide, and 1.2m high
, and has three wheels and disc brakes on all of them. The gas engine is a single-cylinder 49 cc and produces an output of 3.35 horsepower. It has a limited top speed of 28 miles per hour, but can be increased if the buyer so chooses. The performance is supposed to round to 210 miles per gallon. In a so small car, it is not too hard to believe.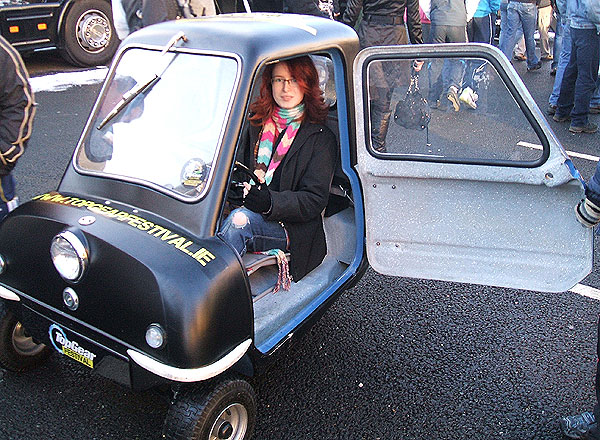 Black Peel 50, the smallest car in the world, perfect for a modern-day executive girl

The initial electrical model has an engine that generates the equivalent of 1.6 hp, reaches a top speed of 15 miles per hour, and can go 50 miles on a single charge. There is another electric version with a bit more power to reach 4 horsepower and has a top speed of 50 miles per hour for the same range of 50 miles on a single charge. All these engine options are also available for the Trident.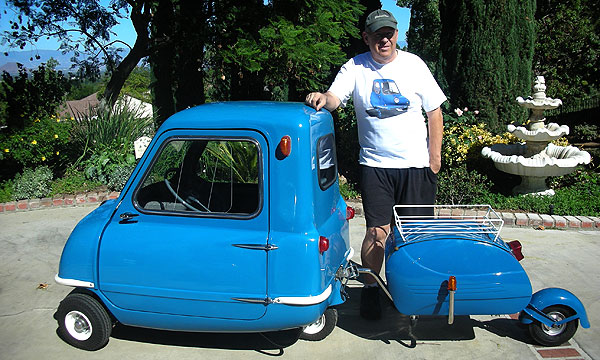 Peel 50, is so practical, you won't need to rent a U-Haul to carry your stuff.

The price of this car is around $10,000 and can be ordered, and even set to your liking on the website of Peel Engineering.