Mitsubishi continues the trend set in recent times, by themselves and by the other brands: Electric and hybrid cars are the bet for the future. But few are those who opt to provide trucks or pickups with the same technology. We can consider it as the less exploited sector in this segment.
Accustomed to a rather high price for electric cars, the
Mitsubishi FUSO Canter Eco-D
precisely surprises for being the opposite. Thanks to the subsidies from the Japanese government, the new Mitsubishi electric truck will not cost more than $25,000. Actually, it is going to be cheaper than the other two electric cars available.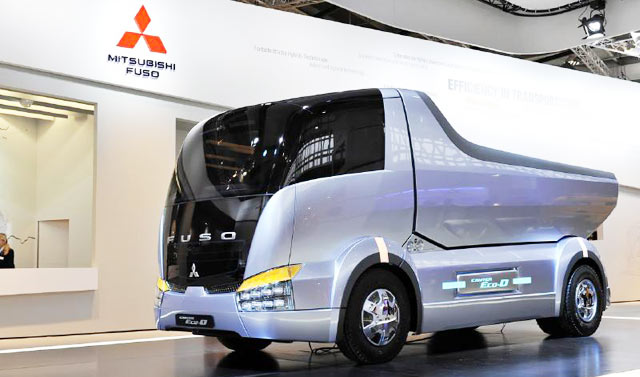 The possible launch of this electric truck in April 2013 has a very optimistic fund project. As previously Mitsubishi reported, their future plans for the next 7 years are to get that half of their sales to come from electric and hybrid cars.
The Mitsubishi Fuso Canter Eco-D is a futuristic vehicle that stands out for the use of LED technology, a body made of carbon fiber to save weight, and the absence of pillars (which have been delayed in the cabin) for the driver to enjoy a wider field of vision.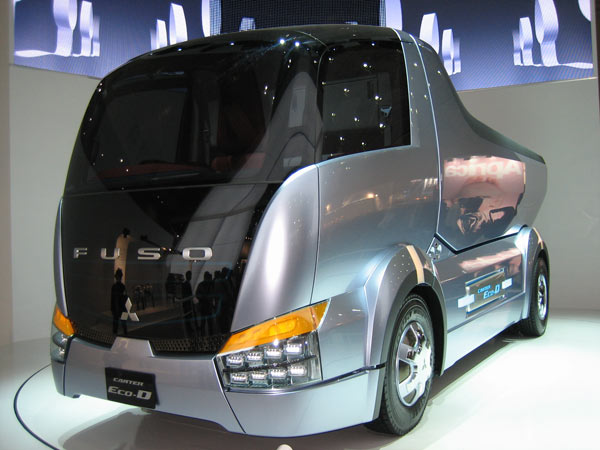 Its power plant is a hybrid (combustion engine and electric), the first one a 3.0-liter diesel 125 hp (92 kW), attached to an electric one of 35 kW. Depending on needs, energy is obtained from the electric motor, the combustion, or both. Specifically, as mentioned by Fuso, the electric engine works to drive the car when you're starting, during the strong acceleration are used both the diesel and the electric engine to power the vehicle, and when traveling at a constant speed only works the diesel engine in a conventional manner. By experiencing deceleration or braking, the electric motor/generator converts the brake energy into electric energy and stores it in a lithium battery for the next acceleration.
This all sounds a bit complicated, but for the sake of the planet and the environment. I just hope soon we have more trucks on the roads running on electric | hybrids engines. For $25,000 I think this truck is so cheap.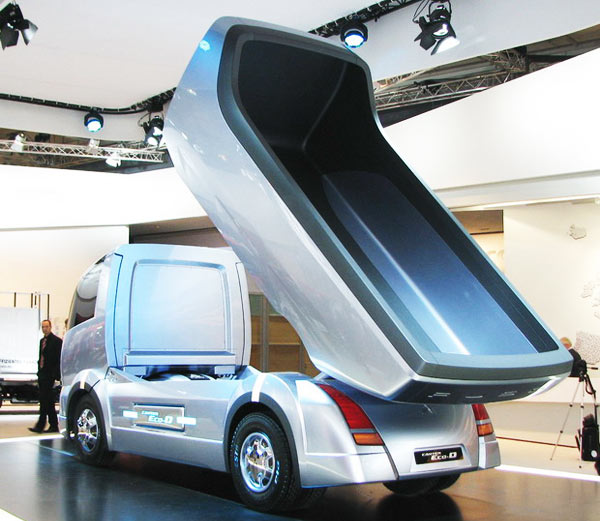 What do you think of this Mitsubishi electric truck? Do you know about any other hybrid or electric trucks in the automotive market?