The
2016 Mazda MX-5
has not yet gone on sale and it already received its first industry
award
after being named "Best Compact Convertible Topless in Miami" during the competition for convertible vehicles organized by the Southern Automotive Media Association (SAMA).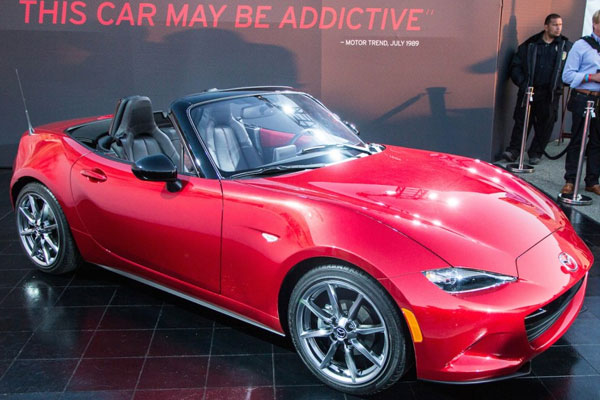 The fourth generation of the most popular roadster in the US, overcame the
FIAT 500
Cabrio, the Volkswagen EOS Last Edition and the
Jeep Wrangler
. In the 5th edition of the Topless in Miami edition, was conducted by over 60 journalists from SAMA. The Mazda MX-5 had already won the prize in 2014, but with the current generation.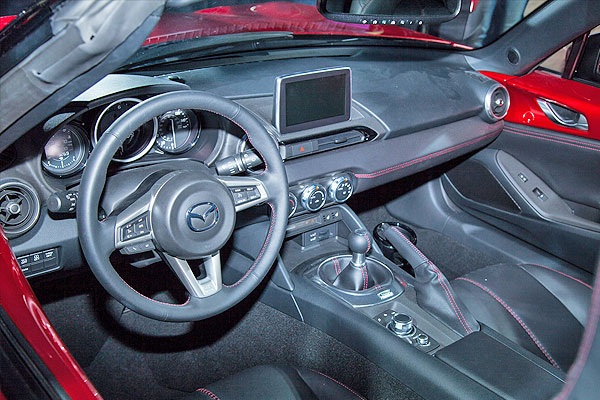 "For years, the specialized press has been consistently praising the style, performance and exceptional handling qualities of the MX-5 ," said Jim O'Sullivan, president and CEO of Mazda North American Operations. "We are honored with the election of the new Mazda MX-5 as the
"Best Convertible of SAMA"
, which confirms that we are making cars people want to drive."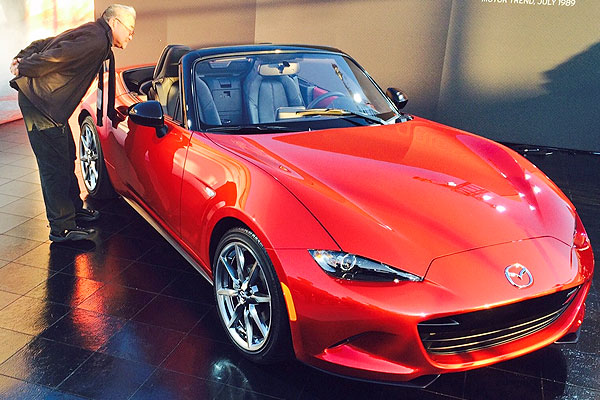 Lighter, faster and agile
The new Mazda MX-5 Miata 2016, is not only lighter, faster and more agile than its predecessor. It will also be the most efficient Miata in history, with an estimated fuel efficiency of up to 39 miles per gallon of gasoline on the highway, according to official estimates provided by the Agency for Environmental Protection (EPA).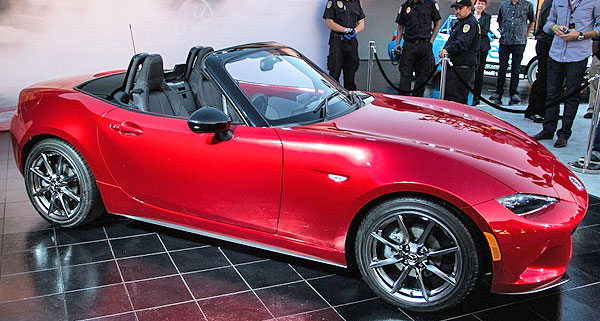 With the engine technology SKYACTIV-MT, the 2016 version of the Mazda MX-5 Miata is 25% more efficient than the model it is replacing.
"The
SKYACTIV technology
is much more than a cliché, it is a total effort to improve performance, safety, and efficiency, and at the same time keeping each Mazda with the typical response features in each of its respective segments", O'Sullivan said. "The Mazda MX-5 proves that a sports car can have everything a consumer from these days is looking for."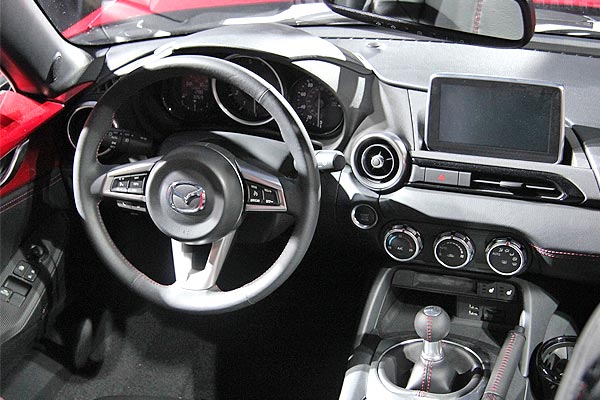 The new Mazda Miata MX-5 will be the most recent model with the SKYACTIV Technology which is part of the global philosophy product "Gram Strategy", after the successful Mazda CX-5, Mazda6 and the Mazda3, and also the future Mazda CX-3, which are 150 lbs. lighter than previous models which are also equipped with the Mazda SKYACTIV-G engine of four cylinders and 2.0L.
Related articles you may be interested in:

Top 5 Cheapest 2012 New Convertibles For Sale Under $30000

Best-Selling Cars in America (Top 5 - March 2015)

Ford F-150 2015: Best Truck of the Year

Best Used Cars & SUVs For Less Than $10000