Ford arrived at the Detroit Auto Show with the new Fusion 2013 that comes as the latest global model and will be available with three modes of operation: diesel, hybrid and plug-in hybrid, each designed to offer the best performance and exciting driving experience.
Its silhouette is strong and fresh and represents the latest model of a series that began with the Fiesta and
Focus
, cars designed to satisfy consumers who want efficiency, useful technologies, and an attractive appearance.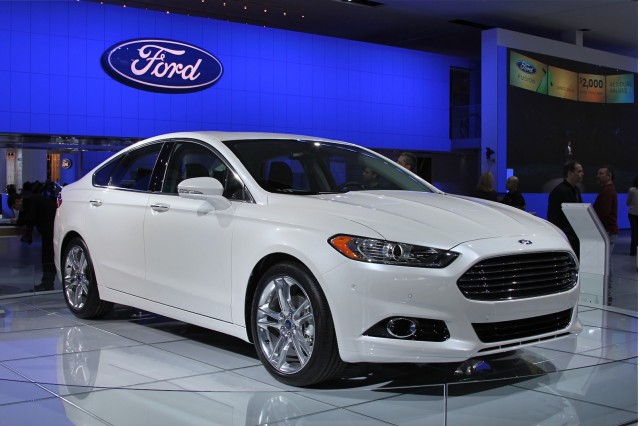 Ford debuted with the Fusion 2013 at the Detroit Auto Show and announced that it will be sold on gasoline version, hybrid and plug-in hybrid.
The design is based on five points: silhouette innovation with an outline much more robust, lines that suggest a lightweight and efficient car, a refined surface language, elements such as LED lights and exhaust pipes that express the technological qualities of the car and a new face that marks the evolution of Ford's global design in small and medium vehicles.
Also known in other parts of the world as Mondeo, will be sold with three trim levels: S, SE, and the highest, Titanium.
The new Fusion offers high-performance levels. You can choose between a four-cylinder EcoBoost engine which yields between 26 and 37 miles per gallon, has a start-stop system, front-wheel drive or AWD and manual transmission or six-speed automatic. The other engine is a 2.0-liter with automatic transmission, 19-inch wheels, and all-wheel drive.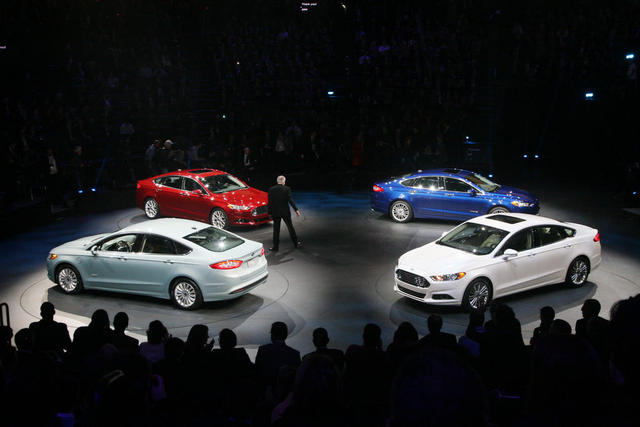 The hybrid is able to travel in electric mode at a maximum speed of 62 miles per hour. It has a 2.0L four-cylinder Atkinson engine which gives it consumption of up to 47 miles per gallon in the city. The more efficient is the Fusion Energy, a plug-in hybrid that is presumed reaches 100 MPGe, which is the equivalent of miles per gallon for
electric cars
, beating the
Volt and the Prius
.
The new Fusion has a long list of assistance systems such as lane-keeping system, adjustable cruise control, Park Assist System, Blind Spot Information and among the convenience functions highlight the latest version of the SYNC infotainment system and MyFord Touch that help to reduce distractions by voice-activated functions and buttons friendly.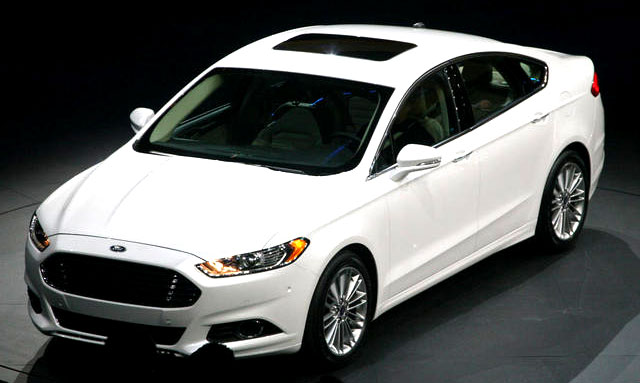 Ford put a lot of attention to the details and improved the quality of materials. The surfaces are smoother and the design is very functional as well as used recycled materials for some elements such as the seats. The cabin is quiet acoustic and very spacious thanks to some inside moves.
Regarding security, the Fusion 2013 has a stronger structure with the use of stronger steel, has numerous airbags, including the first knee and adaptive airbags in front.
The Fusion will be produced at the Hermosillo plant in Mexico and will soon be included in the AutoAlliance International plant in Flat Rock, Michigan.