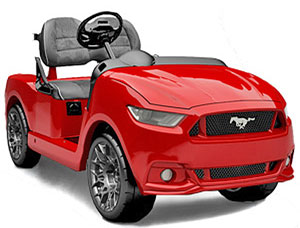 For fans of this sport, there is nothing better than enjoying an afternoon playing golf with friends, where a golf cart also becomes a great ally to ease the walk through the 18 holes. With one, with the design and style of the
Ford Mustang
, you'd be the envy of all.
This little Mustang was manufactured by a company in Palm Desert, California, called
Caddyshack Golf Cars
, a specialist in this type of peculiar creations. This electric golf cart with Mustang style was authorized by Ford and carries its official insignia. Its price is expected to be
around $16,000 or less
.
The model, though with measures a bit disproportionate, looks like a true American pony car as it incorporates functional head and tail lights as well as SVT aluminum wheels of 12".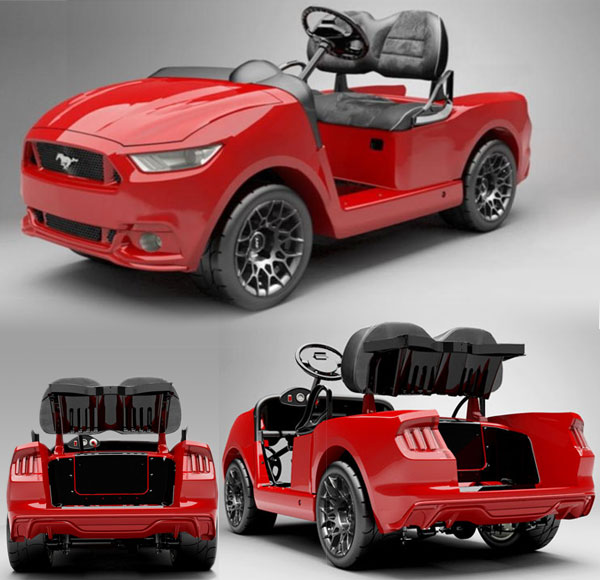 Sadly, it doesn't offer V6 engines and much less a V8 as its 'daddy', but a moderate electric engine that delivers a range of thirty-five miles and a maximum speed of 19 miles per hour in flat road.
This prototype may not have the 'pepper' of the conventional model, but ... Is there anything better than spending a sunny afternoon playing golf and driving a Mustang?
Related articles you may be interested in

Meet The Chevrolet Camaro Bumblebee Limousine

Pink Lifted Dodge RAM Monster Truck For Girls

Chevrolet Corvette C5 Nomad, Weirdest & Ugliest Corvette I've Ever Seen

Find used Ford Mustang at cheap prices