We all remember Bumblebee, the yellow
Camaro
from the Transformers movie. It is a model that naturally impresses and plays a leading role in the movie. Now, the Australian company Showtime Limos, which also owns several Hummer and Chrysler 300C also modified, has created a very special
limo model of BumbleBee
that impresses not only outside but also inside.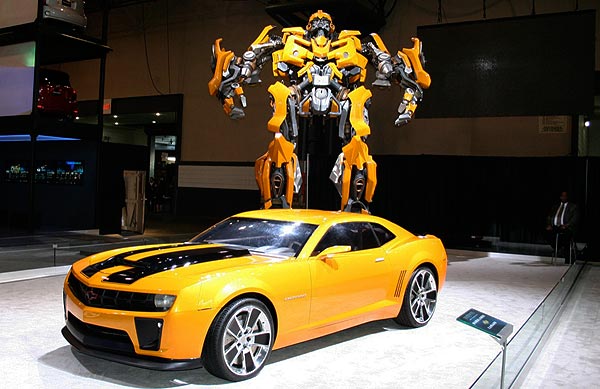 The extravagant vehicle, which has 12 seats in which up to 8-10 passengers can travel comfortably, also has an interesting way to access inside. The
driver and front passenger doors are Lambo type
(scissor opening) and the rear doors has the gullwing system. All this helps to make it more special. Once being inside, a set of lasers and fiber optics serve as illumination. The leather seats that invade the interior and the DVD screens, give the vehicle much more eccentricity.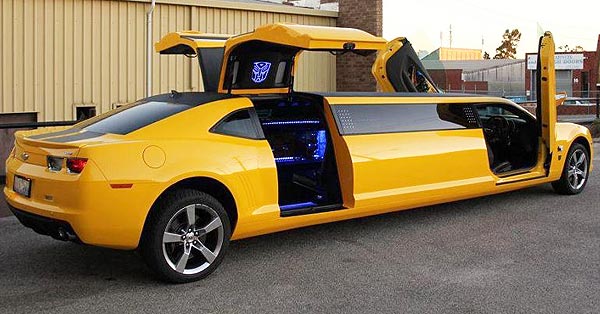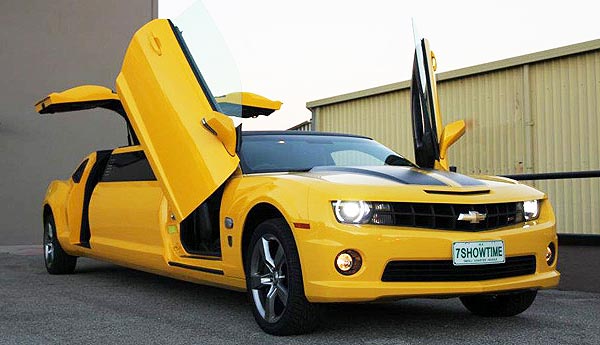 Those who live in the city of Perth, Western Australia, maybe have already seen this unique vehicle rolling down the streets, heading to a wedding or party. The
Bumblebee Limousine
, in the rear is still powered by the original 6.2L V8 405 hp engine.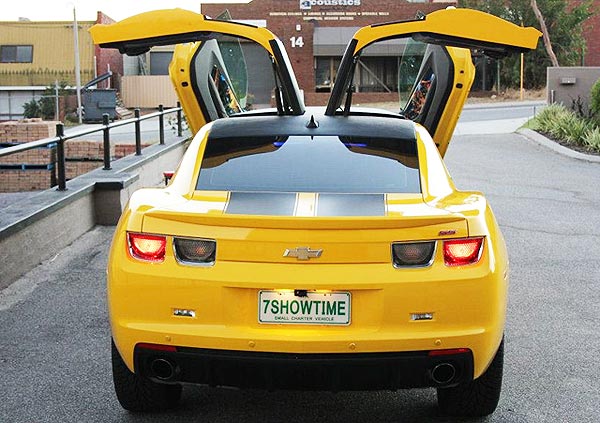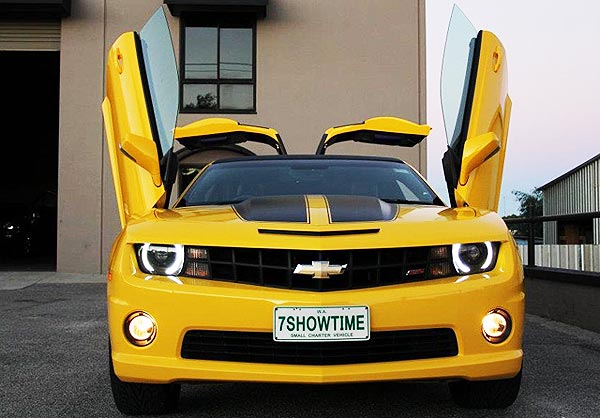 On the outside, its appearance is very striking thanks to its yellow and black matte colors, typical of the Transformers machine and also because the way as the doors open. On the inside you will be impressed too, as it is full of strobe lights and motifs and symbols of the film. It has up to two helmets with which passengers can emulate Bumblebee.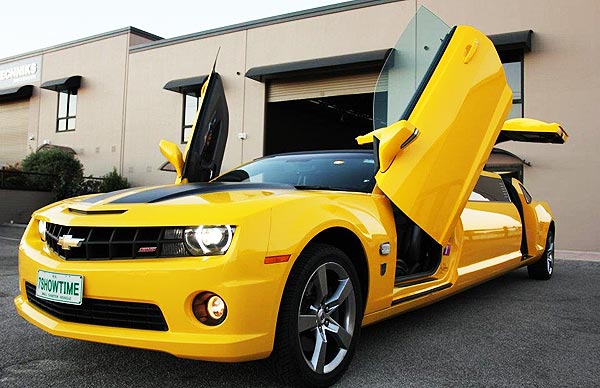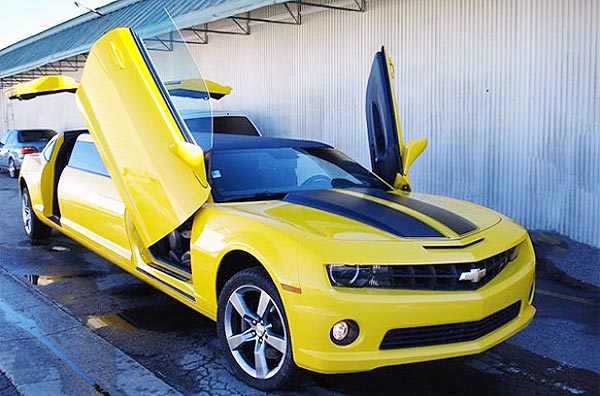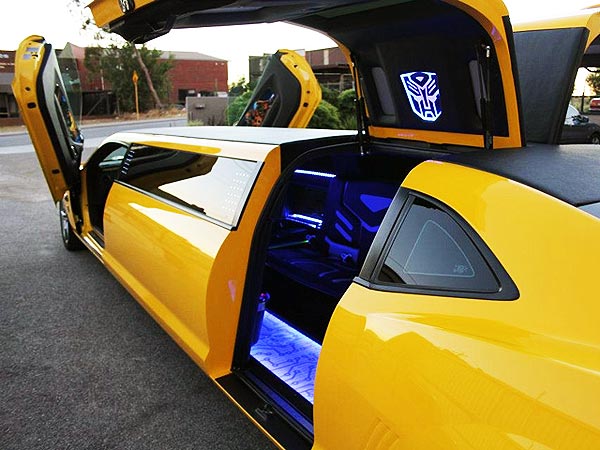 Surely to more than one would like to use this
Chevrolet Camaro limo Transformer
as the best way to make your partner happy on her wedding day for example, or your children on the day of their birthday, but it's a shame that this type of limousine very originally built, is only available in Australia at the moment, hopefully very soon in the United States we also have it available for rent.