Honda Civic registered a great month in the area of sales, surpassing in this field to one of its historical competitors, the Toyota Corolla.
Honda is about to complete one of its best years in the last decade. The Japanese manufacturer implemented a sales strategy more aggressive and competitive compared to what they did in the past.
Showroom: Honda Civic 2013 sedan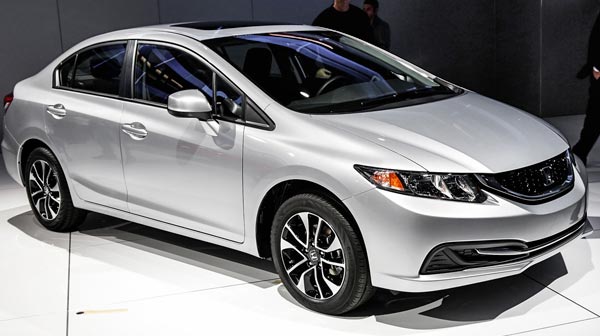 The enhancements for the Civic 2013 version are perceived with the naked eye. A much more striking design, better and more generous equipment, and especially the fuel consumption which is more controlled and efficient than the one offered by its historic rival.
Other aspects such as
power
,
acceleration
from zero and
safety rating
given by the IIHS are factors that make the customer lean toward the model of Honda.
The Honda Civic reported
27,378 sales
, a figure that makes it
the best-selling compact in October
. For its part,
Toyota Corolla
reached only
23,637 units sol
d, leaving the third and fourth place to the Chevrolet Cruze and the
Ford Focus
.
So, do you think the new Honda Civic deserves to be in the top sales position among compact cars and above the Corolla? let us know what do you think.
Read more about this story at:
-
Autoblog:
Honda Civic overtakes Toyota Corolla as America's best-selling compact
-
Cars.com
:
Top 10 Best-Selling Cars: October 2013
-
Examiner
:
Honda Civic overtakes Toyota Corolla as best selling compact in October