Looking for an affordable used Ford Mustang in LA? These are the 10 least expensive in running condition
You can use ‹ arrows ›, ← cursor keys → or ► play the slide to see the content
The Ford Mustang was officially launched in New York on April 17, 1964 and it was not long until it became a bestseller, with over 20,000 units sold the first day and nearly half a million in its first year of existence. In that same year was also launched the first version of the Mustang convertible.
Since the Mustang was a sports car and had to appeal to those friends of the high performance, in 1965 was created the Shelby GT 350 with 289-cid V8 engine and 306 horsepower as well as the Mustang Fastbak.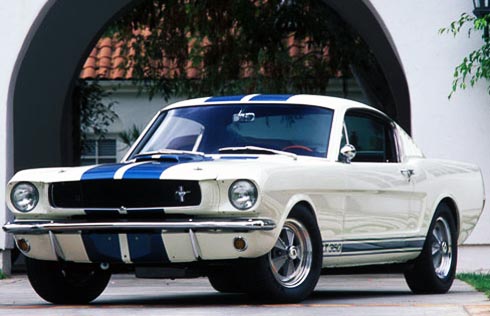 Ford Shelby GT350 (1965)
Actually, the history is quite long and is not the focus point of this post. What we all know, is that the Ford Mustang is known worldwide, and today is a collection car with hundreds of clubs and fans right around the world, and for that reason we have made this TOP10 list of the cheapest used ones available in Los Angeles, California and surrounding cities for all those people with tight budget interested in one of them.
This list was created with the help of the most important and frequented car search engines from the U.S. like cars.com, autotrader and carsforsale.com. If you already was wondering where to find a cheap Ford Mustang under $4000 in California, we already did the work for you, selected the best ones and exposed them here. Believe us, there are a lot of more, but many of them are crap that the only space they deserve is a spot in the junker.
Bear In Mind
Please bear in mind that this TOP10 list was created on the first week of July/2013 and probably if you landed to this page a couple of weeks after, these deals may be outdated or vehicles could be already sold. In that case we encourage you to browse our list of cheap Ford Mustangs and other underpriced used cars, may be you can find there the vehicle you want at a price you can afford.
So, let us know which one you like the most of these 10 jewels or what other used cars you would like to see on these TOP10's of Autopten.com.