After more than 4 million fans on Facebook, now we can say that the Ford Mustang is the king of Facebook and the most popular car on the social network. With a daily average of about 14,000 new followers, the U.S. muscular continues as active as the first day.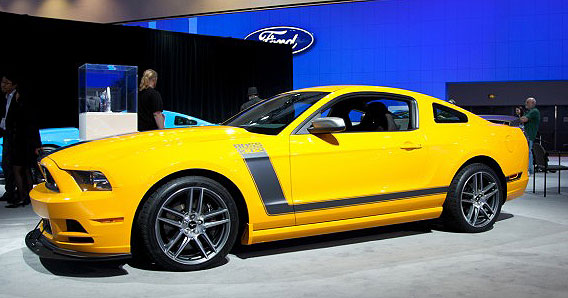 Ford Mustang 2013 yellow
Ford has used the power and scope that Facebook has for growing the family of enthusiasts around the world through videos such as the Mustang 2013 commercial that debuted in the "Daytona 500" race and was seen more than one million times and totaling more than 80 000 "likes".
Another of the great achievements of the Ford Mustang on Facebook was the fact of being able to connect to the car fans with the legendary Carroll Shelby (RIP), who interacted with hundreds of followers through the popular social network owned by Mark Zuckerberg.
If you want to become a fan of the Ford Mustang through its FB page,
click here