The
Camaro
has always been one of the most iconic cars from Chevrolet for being an accessible sports car that focuses on performance and design over all things. If you are looking for a cheap 1993-2002 Chevrolet Camaro for sale we are going to tell you at the end of this article, how much is the average price and where you can get the cheapest price for one of them, but first, let's talk a little bit about this beloved muscle car for the American people.
The previous generation of the Camaro was sold from 1993 to 2002. Initially was offered in coupé body only on their versions base and Z28, the first one with a 3.4-liter V6 engine with 160 horsepower and the second with a 5.7-liter V8 with 275 hp. Transmission options were a 5-speed manual for the V6, manual 6-speed for the V8and automatic 4-speed.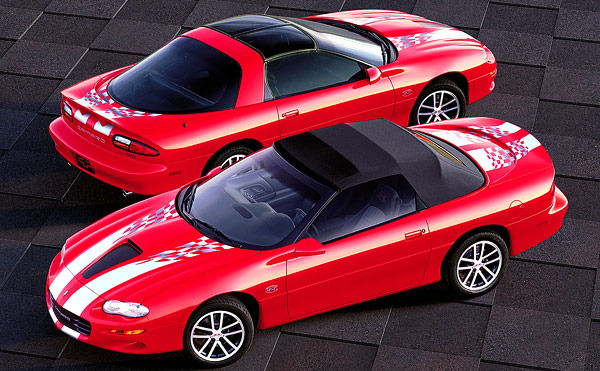 2002 Chevrolet Camaro 35th Anniversary — The 35th anniversary Camaro is the most wanted of the previous generation - Photo from Automobile-catalog.com
In 1994, the convertible version made its debut, while in 1995 the V6 was changed to a 3.8-liter with 200 hp. In 1996 the Z28 gained 10 horsepower and returned the SS model with a version of 305 horsepower of the 5.7-liter V8.
In 1998 there was an update where the front of the car was changed and the Z28 got an upgraded version of the V8 5.7-liter to 305 hp, while the SS went up to 320 horsepower. Besides some slight changes in equipment and a power increase for the Z28 to 310 horsepower in 2001, the Camaro remained practically unchanged until 2002.
Ironically the last year of this generation also marked the 35th anniversary of the car, so it was celebrated with the special anniversary version in the shape of an SS with 350 horsepower. Although it was fast, catchy, and accessible, this Camaro was lacking a lot in terms of refinement, particularly in the interior. The steering wheel design was not going very well with the car's sporty character and materials, especially the plastic, could have been of better quality. The seats were pretty simple and had no lumbar or lateral support required. The good thing is that the watches were large and easy to read, there was a good cargo space and the handling was accurate (although uneven road surfaces could affect the rigid rear suspension.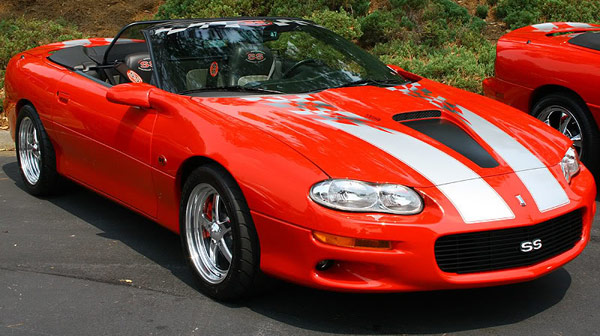 Chevrolet Camaro SS Convertible 35th Anniversary, amazing eh?

Most of the buyers had a good opinion of the car, especially for its good performance, even with the V6 engine, which they obtained by the price paid, relatively good fuel consumption, mechanical reliability, cargo space, handling, and design. The main complaints were the materials of the interior, the cabin was somewhat small considering the size of the car and occasionally the Targa roof could be leaking water.
This generation of the Camaro is a very good car for anyone looking for a well-performing car at an affordable price, especially if the performance we seek is of a muscle car. The 35th-anniversary version is the most valued not only for being the last of this generation but because it is the most powerful.
So,
where to find a cheap Chevrolet Camaro for sale 1993-2002
? The first step is making a search through our site or going to
this page
to see what Camaro have been listed lately by owners, dealerships, and auctions. Then we are listing the cheapest we found for sale in the USA at the moment of writing this post. Check them out.

Cheap Chevrolet Camaro in California: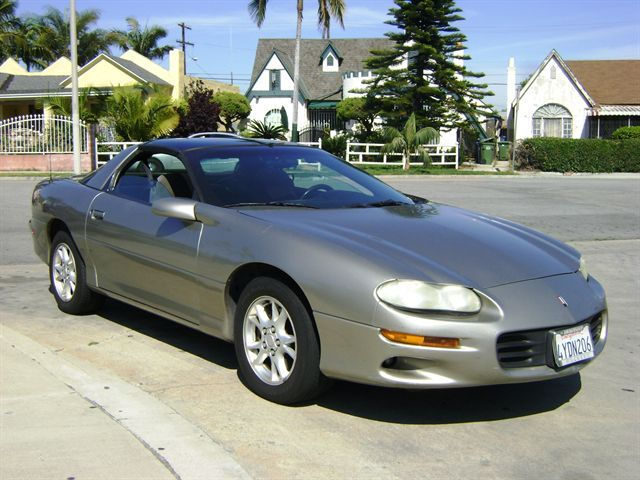 This is a 2002 Chevrolet Camaro with 123,784 miles for sale by Guaranteed Auto Sales. Price $5,450. This is the cheapest one you practically will find in Los Angeles at the time of writing this post. Most of them of that year and around that amount of miles is around $5000-$6000. If you are interested, please call 877-375-6399.

Cheap Chevrolet Camaro in Nevada: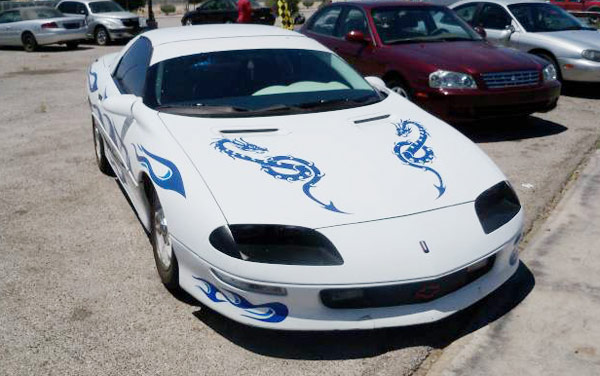 This is a Chevrolet Camaro year 1995 with 120,123 miles for sale in Las Vegas, Nevada by Super Josh Auto. Price $2,599 only. If you are interested, give them a call at 702-485-1560. This is practically the cheapest Camaro you will find in the sin city area.

Cheap Chevrolet Camaro in New Jersey: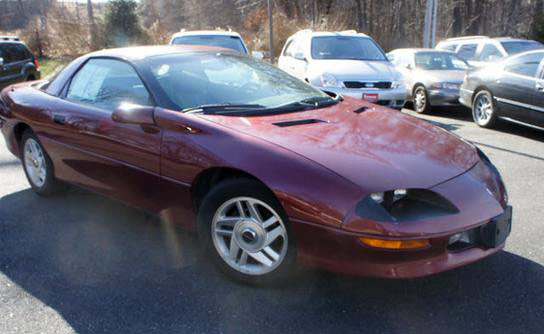 This is a 1995 Chevrolet Camaro Coupe for sale in Denville, NJ by Towne Kia dealership. Its price, $3,000 only and is probably the cheapest Camaro you will find in the NJ area at this moment. It has only 74,739 miles and that price is a real bargain if we compare it with the California prices. If you are interested, please give them a call at 1-888-773-8495.

Cheap Chevrolet Camaro in Florida: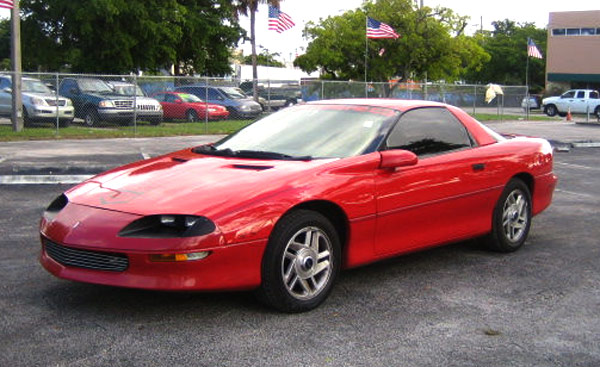 This is a 1996 Chevrolet Camaro RS with 125,741 miles for sale in Hollywood, FL by Kupperman Motors, Inc. Its price: $2,995 only. This is probably the cheapest Camaro you will find in the South Florida area at this moment. If you are interested, give them a call at 888-376-3741 before it is sold.

Cheap Chevrolet Camaro in Delaware: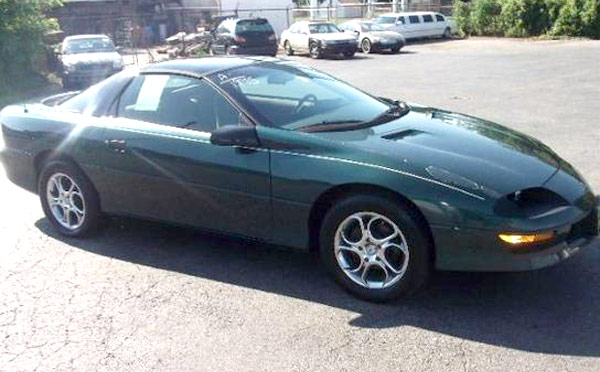 This is a 1995 Chevrolet Camaro Coupe with 194.612 miles for sale in New Castle, DE by Delaware Public Auto Auction dealership. It has a price of $2,195 only and looks really good for its miles. If you are interested give them a call at 1-877-711-7899 to ask for more information. This is probably the cheapest Camaro you will find in the Delaware area at this moment.
If you are a Chevy Camaro lover and you are looking for one of those for an affordable price, we hope now you have an idea of how much are their prices at this moment and where you can find the cheapest ones.