The new Nissan Versa is the best car in terms of value for money. All the qualities that have a car as versatile as the Nissan Versa were created to meet the basic needs of drivers and the environment. Its starting price is
$10,990
only, making it the
cheapest new car available right now in the USA
automotive market.
This model has proven all its merits with a resounding commercial success in the first two months of its release, becoming one of the most important releases of the year.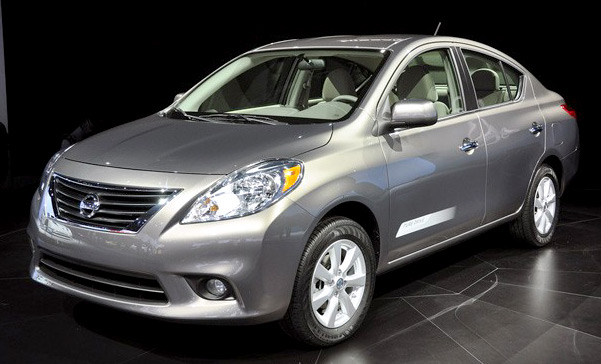 New Nissan Versa 2012 - Exterior
Nissan sets standards to ensure that its customers have the highest satisfaction by anticipating their needs, and delivering products and services that reflect an imaginative fusion of the best technology and superior design.
The
Nissan Versa
proves to be a model that has no competitor because of all the equipment and amenities it includes.
Under its hood carries a 1.6-liter 4-cylinder engine with a power of 106@5600, 5 and 4-speed automatic transmissions which develop an amazing response with exceptionally low fuel consumption and low emissions.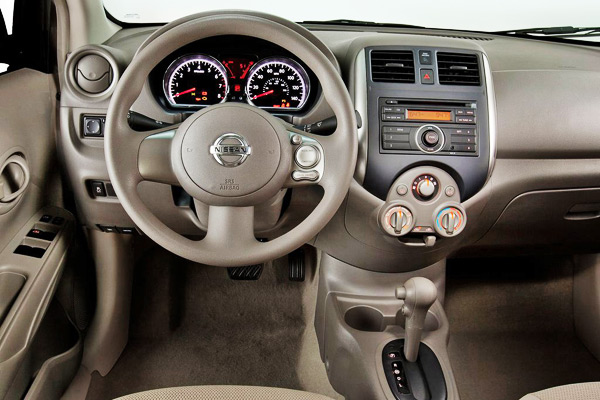 New Nissan Versa 2012 - Interior
The less is the power-weight ratio, the greater the acceleration, for that, the new Nissan Versa has a lightweight chassis and body, which allows it to develop an outstanding performance. Not only there is innovation in their designs, but also in the technology used in their engines.
Pure Drive is unique from Nissan. By using an innovative technology the Nissan vehicles will have lower fuel consumption and produce lower CO2 emissions, helping the planet with travels more environmentally friendly.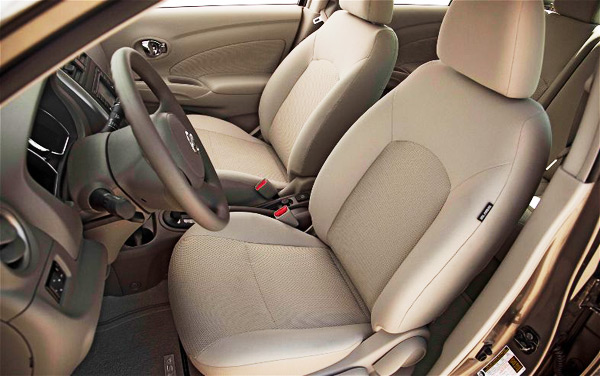 New Nissan Versa 2012 - Interior and front seats
The elegant dashboard of the new Nissan Versa integrates devices in an accessible and functional manner, providing an area of great class. The instrument panel with light gauges provides high visibility at any time.
Interacting with the center console, you can activate its excellent air conditioning system and adjust your ideal climate. The audio system has 4 speakers, Aux-In, and iPod connector where you can play hours of your favorite music. This Nissan Versa offers styling and luxury in conjunction with the highest comfort.
Their individual headrests at the front and rear seats increase safety. In the hatchback version, the driver's seat has height adjustment so that you can drive in the ideal position, while the rear seatback folds 60/40 in case you require more cargo in the trunk.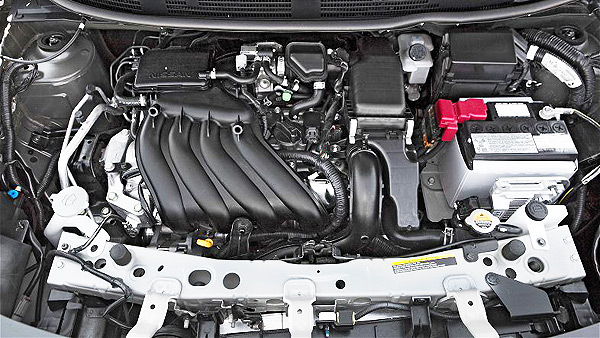 New Nissan Versa 2012 - Engine
The instrument panel provides excellent readability and rapid recognition of information; also, the chrome finishes give it a sportier and more sophisticated look (the hatchback version).
You can also make and receive calls with the touch of a button on the steering wheel. The Bluetooth system will pause the audio when you're on the phone and then return to the previous setting. You can enjoy your favorite music with this jack located on the center console, which includes the interface cable to control your iPod from the stereo.
The trip computer provides important information about the vehicle as fuel consumption and the autonomy you have before putting in gas again. The steering wheel with height adjustment includes audio controls and cruise control to make driving safer and more comfortable.
I have many more things to tell you about the cheapest new car available right now in the USA, but I'm writing about them probably tomorrow