The
Volkswagen Beetle TDI
made its debut in Chicago. It is the third model in the Beetle lineup and this is a Clean Diesel engine model, whose fuel efficiency is estimated in 39 miles per gallon for highway and 29 for the city.
The big difference between the TDI and other Beetle models lies under the hood. Its turbocharged Clean diesel 2.0-liter engine works with direct fuel injection and produces 140 horsepower. Volkswagen was the pioneer in the use of turbocharging and direct injection in diesel engines and continues to be an industry leader in these technologies. It also uses design elements that contribute to the duration as well as reducing the noise, vibration, and harshness.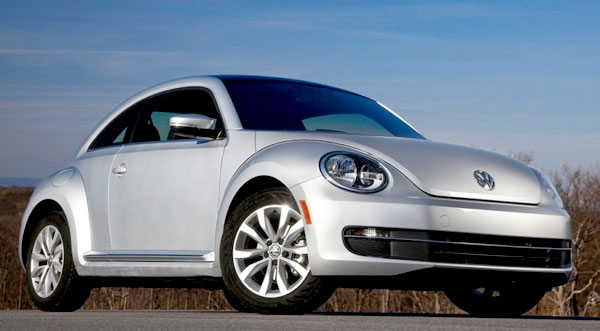 Volkswagen introduced its third car from the Beetle lineup: the Beetle TDI 2013 with a stronger design and better fuel efficiency.
Transmission is manual of six speeds or an automatic DSG dual-clutch. The DSG combines the comfort and ease of use of an automatic with the response and economy of a manual. One clutch controls the odd speeds and the other the even ones. In essence, these are two gearboxes in one.
In terms of appearance, this Beetle is more dramatic, with a design more muscular and masculine than the model sold from 1998 to 2010. The roof shaped like "cathedral dome" was replaced by a more elegant and sporty. Still, the headroom for front and rear passengers continues to be wide.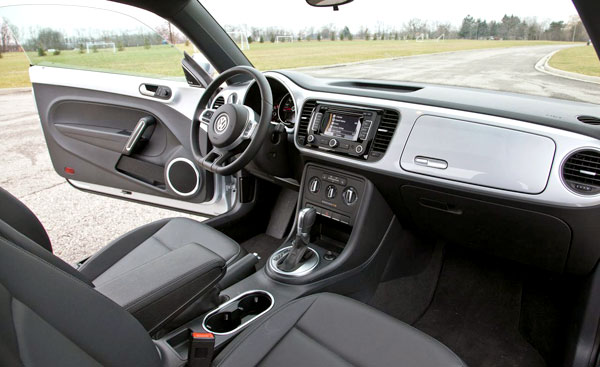 New Volkswagen Beetle TDI 2013 - Interior
All models have ABS brakes with electronic distribution of the pressure brake as well as a very rigid structure and intelligent response to collisions.
There are three versions to choose from: TDI, TDI with sunroof and TDI with moonroof, audio, and navigation. The new
Volkswagen Beetle
TDI 2013 will be available from summer 2012.