The
new Nissan Juke
is a vehicle that at first sight draws attention, but when you get into the car and you drive it, it changes your perspective.
It is certainly a sui generis vehicle, as its features as a crossover are higher than expected, making it the first Sport Cross, whose essence is of a modern vehicle, with great design and extensive technological equipment. It has a fuel efficiency of 27 mpg in the city and 32 mpg on highways, not bad for being an SUV.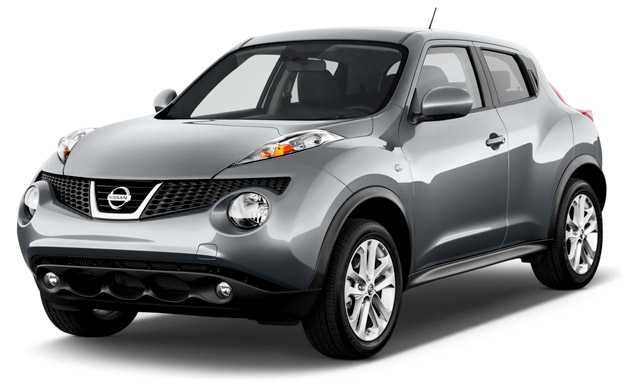 2012 Nissan Juke (Angular front)
-
Find cheap Nissan cars for sale
Each detail in the new Nissan Juke is something never seen in another vehicle. Its exterior is defined by aerodynamic lines that give it a robust and agile appearance that breaks all schemes. Its headlights are inspired by Rally cars and its taillights are boomerang-shaped inspired by the 370Z, aerodynamic lines, and with the height of a crossover (height to the floor of 6.7 inches).

I-CON System
This new and innovative model included the Integrated Control System (I-CON System) that changes the drive mode according to your style and terrain conditions. These are: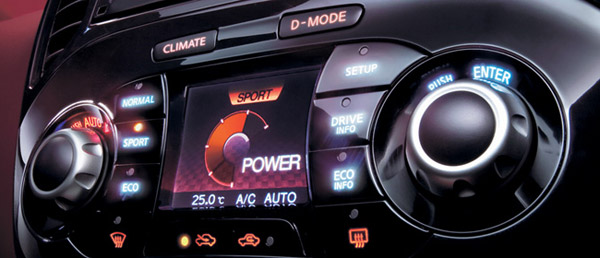 ICON System Nissan Juke
Sport mode:
you will experience the maximum power and torque available.
Eco Mode:
improves the performance and fuel consumption.
Normal mode:
is suitable for any type of situation by providing power and balanced consumption.
This Crossover Sport which is so innovative could not fail to have a wide variety of technological elements, for example, besides the integrated control system, offers climate control, and last but not least, all versions are equipped with cruise control and the steering wheel includes all you need to handle the audio, hands-free (Bluetooth), the trip computer (with fuel efficiency, autonomy, time management, and outside temperature). It also includes the Smart Key System with an ignition push button and engine shutdown, just to name some of its great attributes.
What do you think about the
new Nissan Joke
?
Is it cheap or expensive?
Would you pay $19,990 for the "S" basic model? or $23,630 for the "SL" full-equipped model?