Gradually, Porsche unveils its new models and displaying its great reputation, every time the models are more mature, technological and of course, efficient. This is something that has been happening year after year and has also happened to the new Porsche 911 of 2012, as well as their Cabriolet versions or the Panamera GTS. This time we are going to talk about the
Porsche Boxster 2013
, which has changed for the next generation.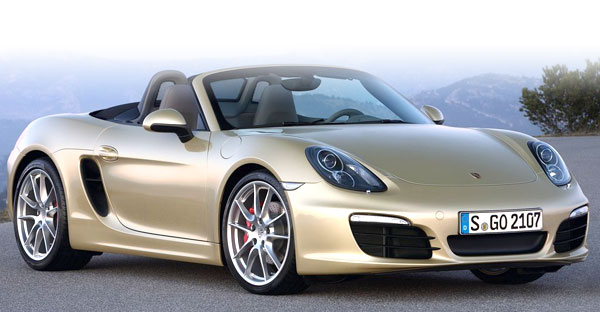 New Porsche Boxster 2013 exterior
This two-person convertible now has a lighter body and chassis completely modernized. Thus, its weight is much lower, the wheelbase is longer and its tires are larger, which further enhances its driving dynamics, being by far the best in its class, supported by the electromechanical power steering. The new Boxsters 2013 deliver superior performance and are 15% more efficient. Depending on the model, they use much less than eight liters to travel 60 miles.
It also offers a change of style with shorter protrusions, a windshield moved to the front a little, a flattering silhouette and edges more expressive. Passengers will travel in a redesigned cab, fully electronic. The interior has more space and reflects the new shape with its new center console, which was first used in the Carrera GT and ensures an improved ergonomics in all models.
The
new 2013 generation of cars
will debut with the classic couple:
Boxster and Boxster S
. Both have six-cylinder engines and direct injection, whose efficiency is enhanced by an electrical system recovery, thermal management and the function start/stop.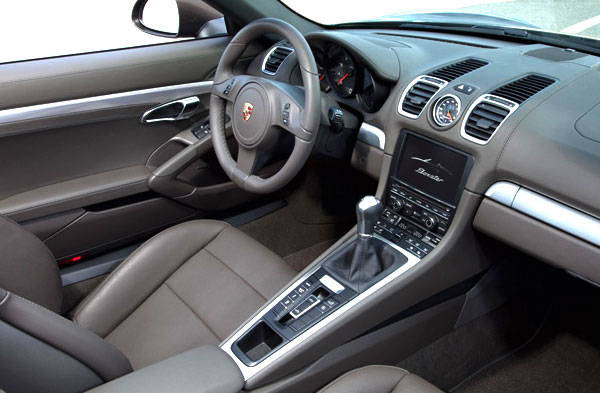 New Porsche Boxster 2013 interior
The
Boxster 2013
model engine produces 265 horsepower. It is based on the 3.4-liter engine of the Boxster S, which now produces 315 horsepower, five HP more than the previous version. Both have a six-speed gearbox, and as an option, also have the Porsche Doppelkupplungsgetriebe (PDK) of seven speeds.
Both cars achieve their best level of consumption and acceleration with the PDK. The total consumption of the Boxster with PDK is 7.71/60 miles and the Boxster S is 8 / 60 miles. If velocity changes are made without interruption, the Boxster can go from 0 to 60 mph in 5.7 seconds and the Boxster S in 5.0 seconds.

2013 Porsche Boxster & Porsche Boxster S
—
Find cheap Porsche cars for sale
It weighs 3047 pounds, about 55 less, making it a model with a similar weight to an Audi TT Roadster, but less than a BMW Z4 Roadster. Furthermore, as new, stand out the two hoods and door structure which are made of aluminum. The top takes about 9 seconds to fold and unfold, as long as we are parked or moving at a speed slower than 30 mpg. And it can be operated from the key with remote control. The rear spoiler rises when the car speed exceeds 74 mpg.
Check the video of this Porsche Boxster 2013 and get in love with sport luxury car.
Video link:
http://www.youtube.com/watch?v=0I8K2mE3caA
To improve the driving dynamics, Porsche offers the Sport Chrono Package, as an extra for the
Boxster 2013
. Porsche unveiled the first images and details of the new 2103 Boxster and Boxster S, which will begin to be sold in Europe on April 14 and priced at
$63,179
and
$77,346.