The 2012 Dodge Charger Redline offers operating equipment Mopar that gives it better performance and a look even more aggressive.
Dodge debuted at the Detroit Auto Show with three kits that represent different stages that fit each consumer.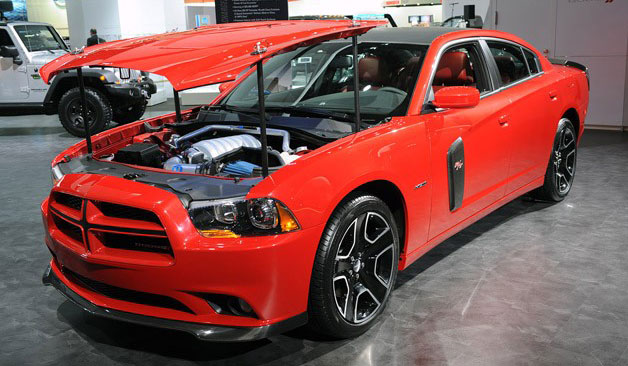 Stage I: aerodynamic components and interior details of carbon fiber
Based on the Charger R / T, Mopar at this stage included a carbon fiber spoiler that makes the car look more aggressive. It also has a paint finish of three layers, a two-piece grille, 20-inch wheels, carbon fiber details on the doors, and the flagship R/T which pays homage to the Charger 1970.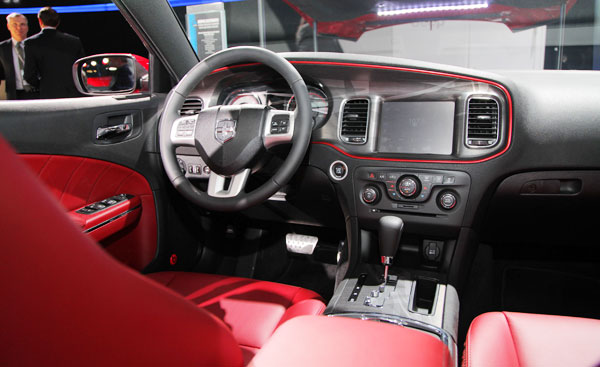 Dodge Charger Redline 2012 interior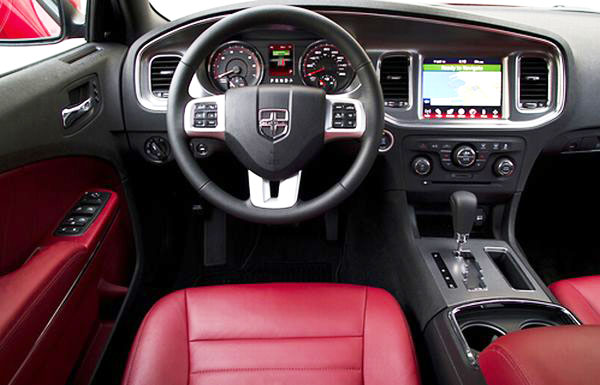 Dodge Charger Redline 2012 interior - Driver
The three-piece fiber carbon spoiler gives it a look more aerodynamic and the ceiling has vinyl graphics in matte black.
The cabin has premium materials and some improvements as the aluminum instrument panel with some details Redline. For those who like a look more enthusiastic, the pedal covers are made of steel and have a rubber pattern for better traction.

Stage II: performance parts that improve power, behavior, and braking
Designed and tested at the factory, this kit improves power, behavior, and braking. It allows the V8 engine works at an optimal level and the exhaust system delivers a menacing sound. It has several elements that give it greater stability and driving dynamics. Furthermore, the ability of a high-performance brake was tested in court.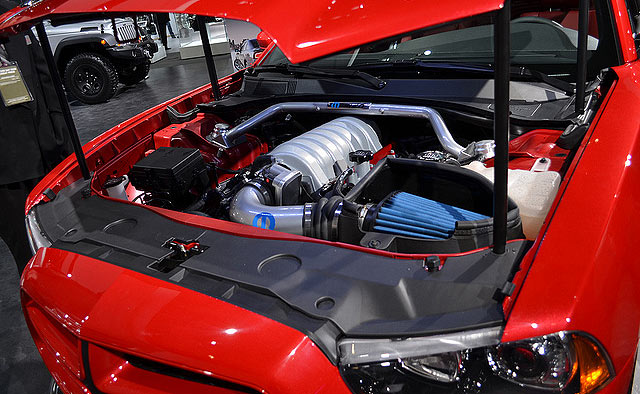 The Dodge Charger Redline 2012 features three available Mopar stage kits for factory-tuned performance

Stage III: V8 engine 426 HEMI that gives it 590 horsepower
The Charger Redline has 220 more hp than the Charger R/T thanks to a new version of the powerful engine that was built professionally.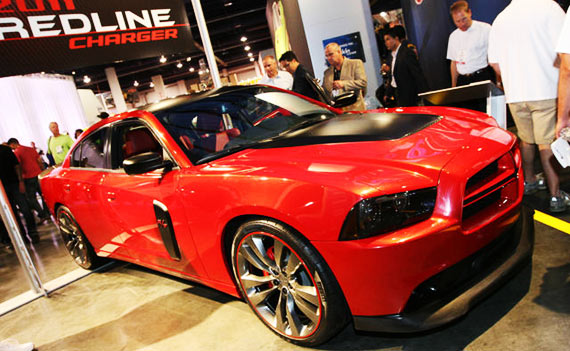 2012 Dodge Charger Redline exterior