The automaker Yo-Auto, will present the first units of the first hybrid built entirely in Russia later this year, which will become in
the world's cheapest Hybrid car
. Wanting to get away as possible from what everyone expects from products born in the former Soviet Union, the new manufacturer plans to offer an environment-friendly and packed hybrid vehicle with technological solutions that allow it stand out as a reliable and affordable product for less than $12,000, the price estimated for the Yo-Mobile.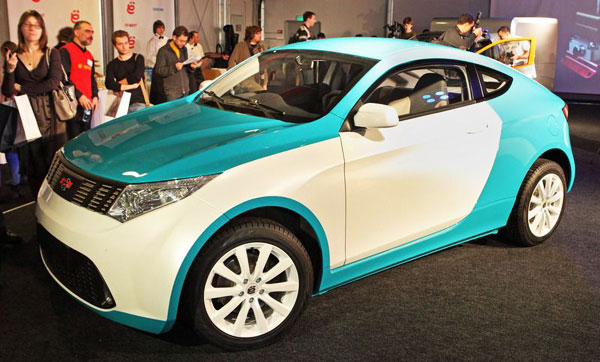 Yo-Mobile prototype - The cheapest hybrid vehicle in the world (in the future

)
The innovation of this small Russian vehicle is visible in every aspect of it. To begin, instead of using a conventional cylinder engine is entrusted to the rapid rotation provided by a rotary engine that can run on gasoline or CNG. In addition, the hybrid section deserves a separate analysis due to the use of super-capacitors, instead of a battery as is made in most known models.
With a consumption of 3.5 L/60 miles and a range of over 430 miles, it could become a tough opponent for future models like the Toyota Yaris HSD or Toyota Prius C. The company is working on two other projects that would share the same propulsion system: a commercial vehicle and a crossover. The system promises a reduced consumption and emissions high enough, also adding a body made of composite materials and fiber-reinforced.
The Yo-Mobile will become the cheapest hybrid mass produced
The hybrid configuration starts with an internal combustion engine in the front, which receives fuel from two tanks located in the rear of the vehicle (fuel tanks and CNG). This engine is connected to an electrical generator that is responsible for producing enough energy to power two electric engines in charge of moving each axis. The traction is 4×4 permanent and can accumulate energy in the super-condensers in both retention phases, as in the surpluses coming from the electric generator.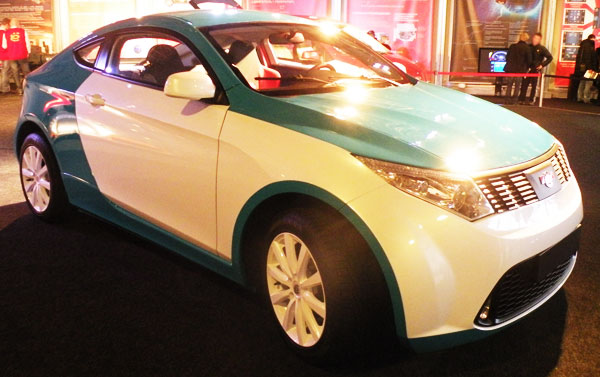 The goal of Yo-Auto is to use the internal combustion engine as power generator exclusively
The model will provide attractive equipment with items such as GPS navigation (the system used there is called GLONASS), touch screen, climate control, traffic sign recognition, a rearview camera, and remote diagnostic system. This latter system may be the most interesting as it proposes an automatic alert through text messages, of possible incidents of the vehicle, and hopefully other as checks, breakdowns, etc.
Currently, orders are already accepted of the first model that will be released in both 3 and 5-door, and the manufacturer claims it will reach a production rate of 45,000 units annually. The possibility of seeing this vehicle beyond the east of Europe seems remote, so we have to settle seeing how the manufacturing of this model evolves, and particularly if for that price this is going to be a very capable vehicle.
So guys, if you love hybrids and electric cars but you can afford them only in dreams, do not despair, the cheapest hybrid car of the world is coming soon, and for $12,000 I think is a very fair price. Thumbs up for Russians if they achieve this target.
Hey, by the way, the video below, made in 3D is great. It explains so clear how this kind of cars is made. check it out.
This is
the link
in case the video isn't showing in your browser: