Drinking and driving are not compatible, this is something known by all, but there are still stupid people who live with their feet anywhere but on earth and think that driving drunk and crashing with a row of Corvettes is funny.
In times of joy and celebration such as December, with a high tendency for this type of animal behavior, we have here another example of what causes mixing alcohol and driving.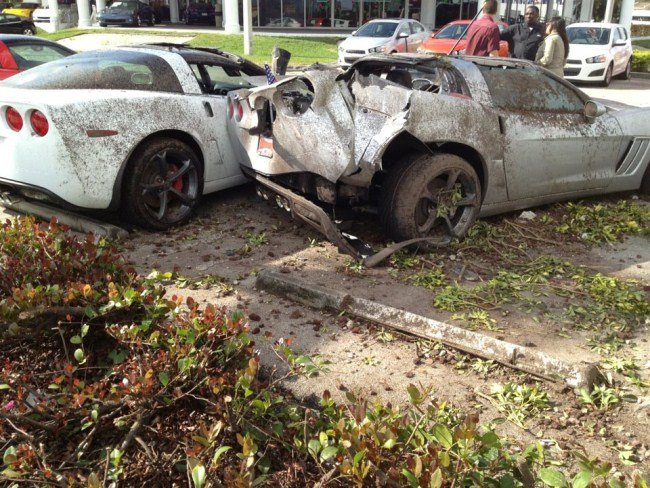 On December 14 a drunk driver lost control of his vehicle and ended up against a row of new Grand Sport Corvettes parked on Biscayne Blvd in the parking lot of Tropical Chevrolet dealership in Miami (Florida).
Miami's dumbest driver only had a minor injury. Fortunately, the three affected Corvettes seem to have a second chance and probably they will be repaired. This accident happened at 3 am.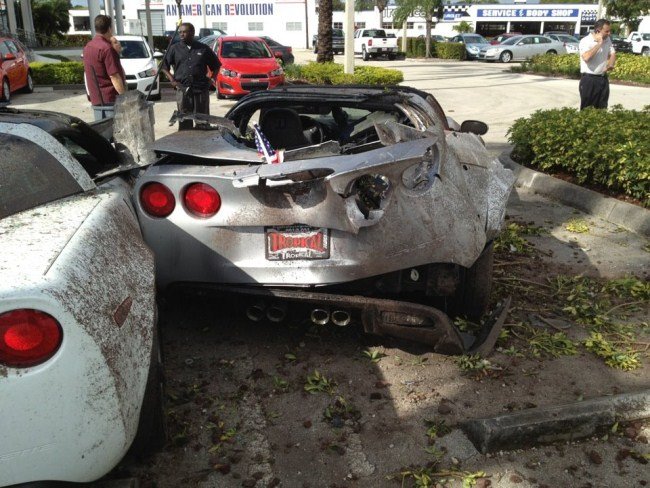 The
price
of each one of these
Corvette Grand Sport
is
$55,920
.
On top of that, it is not the first time that a stupid drunk driver has crashed his car in this same dealership, four years ago a Corvette running at 125 mph also hit it, lost control, and crashed into a row of SUVs sending several of them to the drain, including his own Corvette.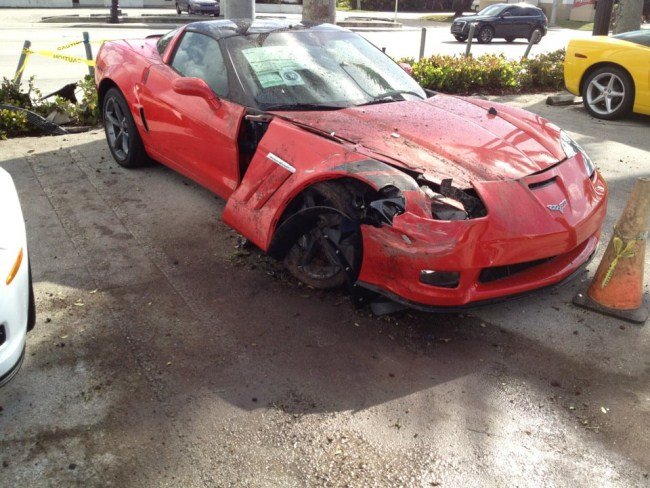 It would be cool to see the face of the asshole driving the car. I hope this person has outstanding insurance because he/she is going to need it.
If you want to see more pictures of this
Corvette's crashing in Miami, click here.