Occasionally it is convenient to take a break and see the automotive world with some perspective. For example, to discover that today,
there are more than a billion cars in the world (1,015 million, specifically)
. This, viewed differently, means one car for every seven people. It doesn't seem somewhat exaggerated (assuming that on the planet live seven billion people), but then you have to think about the supply chain and dependency necessary to maintain a fleet of vehicles so enormous.
This number includes passenger and commercial cars and heavy vehicles but excludes working heavy vehicles that operate off-road, such as the large quarries dumper trucks. This figure represents a 3.6% increase in cars in 2010, approximately 985 million.
Much of the blame for this growth – the second largest annual growth in history – is because of the explosion of the Chinese market, which has sold 27.5% more cars than in 2010.
There are 16.8 million more vehicles in China than in 2010
, with a total number that reaches 78 million.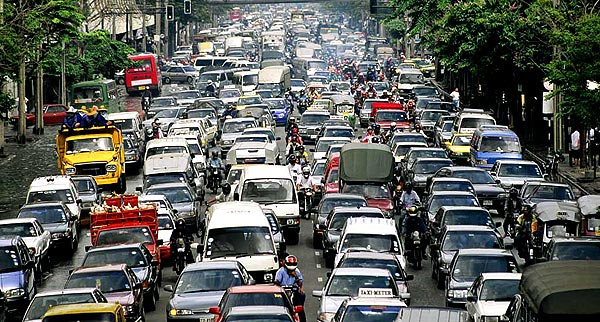 For the first time, China has overtaken Japan in the number of cars (73.9 million) and stands in the second position in the world rankings. Said this, the vehicles/population ratio is still very low in China, and
the global car champion with the major number of cars on its streets remains the United States
. Currently, the USA has registered a tremendous quantity of 239.8 million cars, more than driver licenses issued in the country.
Spain, for example, does not reach 30 million cars, so neither reach the U.S. ratio of one car for every 1.3 persons. If the future continues like that, the U.S. will not increase registrations by more than 1% per year, while China could double its fleet of vehicles in less than 10 years.
This means that in 15 years, China could have surpassed the U.S., and all that, forgetting countries like India and Brazil, which are increasingly contributing to the growth of cars in the world.
It's time to think about the future. Can the oil and energy industry endure the demand? Are we thinking about what will happen to our planet?