The Insurance Institute for Highway Safety or IIHS, named the
new Jeep Cherokee 2014
Top Safety Pick+, as well as the FIAT 500L 2013.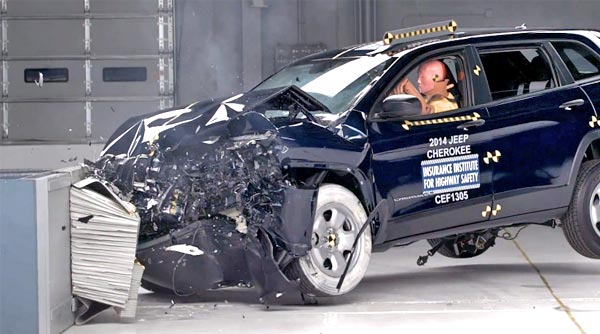 Tests conducted with this model include lateral impact evaluations, frontal with moderate displacement, vehicle rollover, and rear collision. Thanks to the excellent results gotten by this SUV from Jeep, it was awarded this title.
According to Mike Manley, President, and CEO of the Jeep brand, this midsize SUV was highlighted by the "efficiency of the 4x4 system and the introduction of its nine-speed automatic transmission (the first one in the world), also the Jeep Cherokee has advanced technology that combines with its outstanding safety for passengers."
The 2014 Jeep Cherokee joins the 13 Chrysler Group vehicles that stood out as Top Safety Pick in 2013.
Check it out on videos:
Crash test Jeep Cherokee 2014 video
Sideways impact test video