Those who believed that the Bugatti Veyron was the fastest car in the world are wrong, that title belongs to this 1967 Chevrolet Impala, which was installed a missile engine of 10,000 horsepower in the roof, allowing it to reach a speed of 300 miles per hour, although it is generally driven just over 100 miles per hour. The author of this strange creation was Paul Stender, 44, who worked with his wife Therese 29 and the Indy Boys Inc team.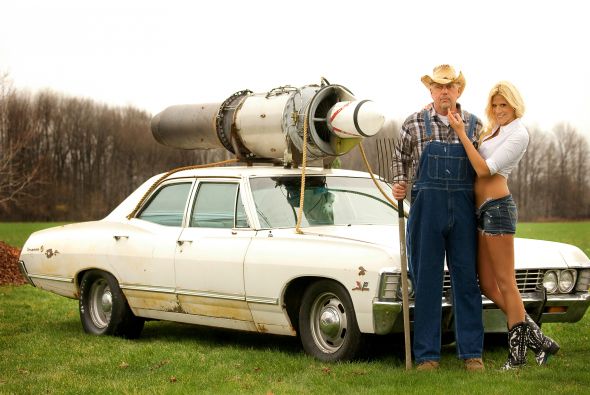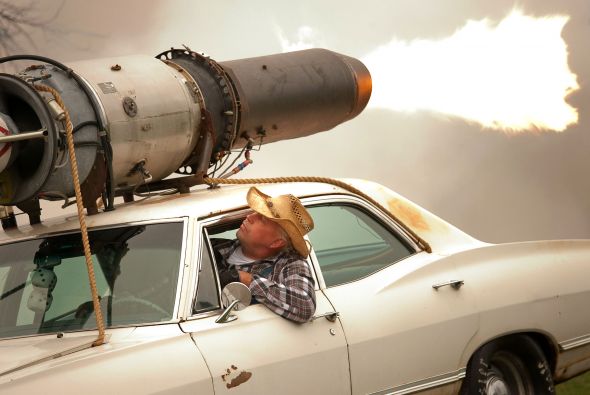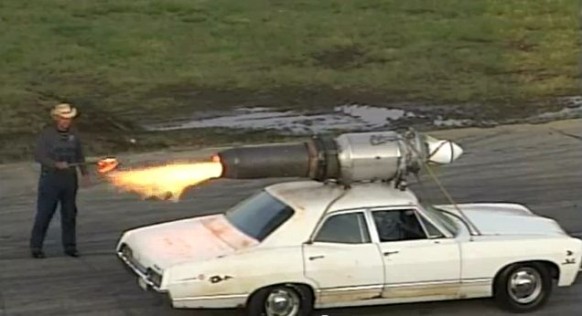 This is the Chevy Impala 1967 in action, the fastest car in the world.
Check the video.
UPDATE:
The YouTube video has been removed at the request of Paul Stender, who claimed it was in violation of his copyright.