At Autopten we are constantly seeking and searching for the
cheapest used cars for sale in America
in order to suggest and recommend them to our users and visitors who are looking for a pre-owned vehicle but are not willing to pay a relatively high amount of money for this one, such as over $5000 or in cases of better economical conditions, up to $10000, either because their budget is low, because they don't want to borrow money from a Bank to buy something more expensive and hence fall into debt or because they just need an affordable commuter car to go from point A to point B.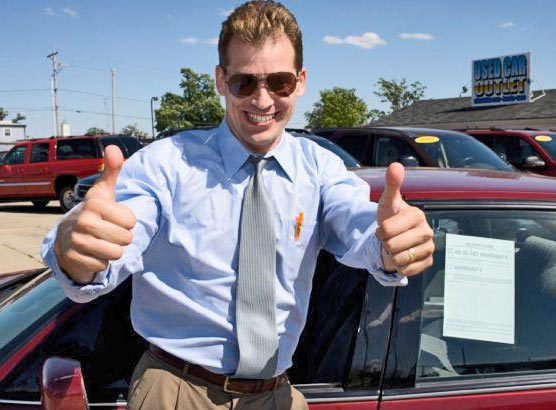 According to the study, the U.S. states where you can find the most affordable prices on used cars are: Florida, Ohio, Pennsylvania and New York.
So, this is why today we are going to share with you the results of a study conducted by the well known online car search engine,
CarGurus
, about 2 weeks ago, where
they identified the most affordable and most expensive cities and states for buying a used car
, results which they got after analyzing data from over 3 million listings in the largest metro areas in the U.S. to determine how prices fluctuate in these different parts of the country.
They included in the final list 95 cities where the first 40 are those where you can find used cars at lower prices and the other 55 are those cities where definitely is going to be harder for you to find better car deals or preowned cars at cheaper prices. We must also consider that the research excluded used cars from model years prior to 2000. So, if you don't mind to drive from one state to another one in order to get a better or lower price, feel lucky if you are not too far from cities like
Miami FL
,
Cleveland OH
,
Rochester NY
,
Detroit MI
or
Stamford CT
, since these are the Top 5 U.S. cities with the largest
inventory of cheap cars for sale
. Well, let's check the list:
Top 40 Cities Where You Can Find Used Cars At Most Inexpensive Prices
1. Miami, FL

2. Cleveland, OH

3. Rochester, NY

4. Detroit, MI

5. Stamford, CT

6. Akron, OH

7. Buffalo, NY

8. Toledo, OH

9. New York, NY

10. Minneapolis, MN

11. Providence, RI

12. Hartford, CT

13. Dallas, TX

14. Scranton, PA

15. Worcester, MA

16. Columbus, OH

17. Boston, MA

18. Syracuse, NY

19. Provo, UT

20. Sarasota, FL

21. Orlando, FL

22. Pittsburgh, PA

23. Allentown, PA

24. Tampa, FL

25. Philadelphia, PA

26. Milwaukee, WI

27. Oklahoma City, OK

28. Salt Lake City, UT

29. Grand Rapids, MI

30. Houston, TX

31. Baltimore, MD

32. Albany, NY

33. Atlanta, GA

34. Dayton, OH

35. Tucson, AZ

36. Washington D.C.

37. Cincinnati, OH

38. Fort Wayne, IN

39. Springfield, MA

40. Corpus Christi, TX
Top 40 Cities Where You Should Not Search For Cheap Used Cars
This is the list of U.S. cities that according to the CarGurus study you are going to find the highest prices and definitely isn't a good idea to visit in case you are wondering where to find good real bargains on second-hand cars. This list starts with Jackson, Mississippi, as the city where used cars tend to be more expensive than the average market.
1. Jackson, MS

2. Seattle, WA

3. Montgomery, AL

4. Little Rock, AR

5. Knoxville, TN

6. Mobile, AL

7. Fresno, CA

8. Memphis, TN

9. Wichita, KS

10. Lincoln, NE

11. Pensacola, FL

12. Bakersfield, CA

13. Greenville, SC

14. Virginia Beach, VA

15. Des Moines, IA

16. Charleston, SC

17. Sacramento, CA

18. Albuquerque, NM

19. Stockton, CA

20. Augusta, GA

21. Baton Rouge, LA

22. Columbia, SC

23. Raleigh, NC

24. Birmingham, AL

25. Indianapolis, IN

26. Shreveport, LA

27. Greensboro, NC

28. San Jose, CA

29. El Paso, TX

30. Oakland, CA

31. Portland, OR

32. San Francisco,CA

33. Saint Louis, MO

34. Nashville, TN

35. San Diego, CA

36. Louisville, KY

37. New Orleans, LA

38. Chattanooga, TN

39. Colorado Springs, CO

40. Tulsa, OK
Some Factors To Be Considered In The Study
- As previously mentioned, used cars from model years prior to 2000 were excluded.
- This calculation was determined by an algorithm created by CarGurus that analyzes every day millions of car listings. This algorithm takes into account factors such as make, model, year, mileage, trim, features, accident history and the locations of the vehicles on sale.
- Analysts compared the average prices in each metro area and compare them to the nationwide average, in order to rank these cities.
- Metro areas are defined as the area 50 miles around the city center.
What U.S. States Has The Cheapest Used Cars
According to the study and the figures presented in the table,
Ohio
with 6 cities included in the Top 50 list (Cleveland, Akron, Toledo, Columbus, Dayton, Cincinnati) is the best state to find the lowest prices on used cars, following are:
Florida
with 5 cities (Miami, Sarasota, Orlando, Tampa and Jacksonville),
New York
with 5 cities (Rochester, Buffalo, New York, Syracuse, Albany) and
Pennsylvania
with 5 cities. (Scranton, Pittsburgh, Allentown, Philadelphia, Harrisburg).
What Autopten.com Says
Well, since our everyday task is finding the most affordable cars, meaning by this, used cars with the lowest prices: $500, $1000, $2000, etc., we totally agree with the study that Florida and Ohio are the 'King' states regarding this matter, though, as we expressed it in the Forbes article (
Used Car Prices Stay High - Here's Where To Find The Best Deals
), if you are planning to go to Miami in the search of cheap cars, we strongly suggest you start with surrounding cities like
Pompano Beach
, North Lauderdale, Oakland Park since according to our researches, you can find lower prices in these cities than in Miami. Another city from West Florida where you can find good cheap cars is
Fort Myers
.
On the other hand, it is a surprise for us that the state of
Washington
and
Oregon
aren't the list as according to our researches and bearing in mind some of our dealer members from these states, we can assure you that it is really easy to find really good inexpensive
used cars with prices below $5,000
dollars on these states.
And to finish, if you want to
read more about this study
in the CarGurus page, please visit the link. As the main subject of this article is where to
find the cheapest used cars for sale in U.S.
, we suggest you to start searching on our site following to the previous link or using our search tools at the top and bottom on this page.